TOUGHFAN 12 Pro PWM High Static Pressure Cooling Fan (Single Fan Pack)
Our premier TOUGHFAN 12 Pro features an advanced blade design that provides stronger airflow and static pressure, making it ideal for high-performance applications such as chassis, air and liquid cooling, and heavy-duty operations. Furthermore, its tight tip clearance design helps to reduce airflow leakage and improve overall air intake
`
New Engineered Fan Blade
The TOUGHFAN 12 Pro, a new and improved version of the classic TOUGHFAN, boasts several enhancements. It features 9 extended and widened fan blades, which guarantee exceptional airflow and static pressure for enhanced cooling performance. Additionally, the fan blades are meticulously crafted from Liquid Crystal Polymer (LCP), a material that effectively minimizes vibrations when operating at maximum speed.
Stronger than Ever
With new technology and craftsmanship, TOUGHFAN 12 Pro can provide an outstanding performance of 70.8 CFM airflow, and 3.19-H2O static pressure under 22.6 dB-A noise level, which greatly upgrades our TOUGHFAN series.
Built for Superior Cooling
The TOUGHFAN Pro is designed for all cooling applications. It's the perfect go-to solution, whether you're using it as a radiator fan or on an air cooler. Level up your cooling performance with the TOUGHFAN Pro for superior results.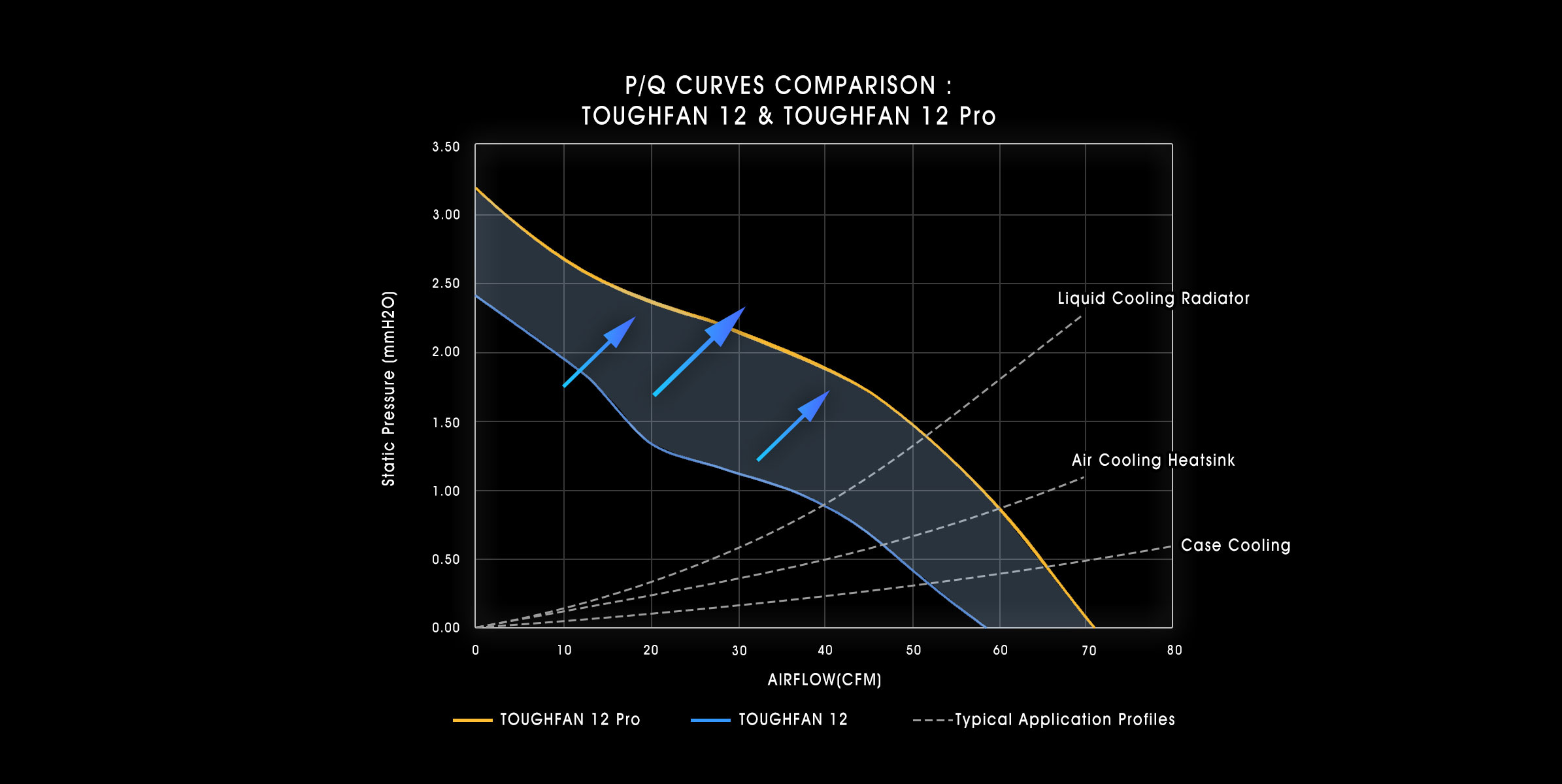 Extreme-tight Tip Clearance
The TOUGHFAN 12 Pro demonstrates outstanding craftsmanship, incorporating a special tight tip clearance of 0.6mm that reduces airflow leakage and improves efficiency when working with heatsinks and radiators.
Optimized Metal-Reinforced Motor Hub
By improving the Motor Hub for TOUGHFAN Pro, we have upgraded its structure. As a result, the fan now features a full steel motor hub and a newly designed full copper housing around the bearing. This enhancement unleashes the fan's complete capabilities, ensuring unmatched stability and durability during operation.




The 2nd Generation Hydraulic Bearing
The 2nd generation hydraulic bearing incorporates a new shaft design with inside etches allowing preservation of lubricant on both sides whilst reducing noise during operation. Lowering audible levels and extending lifespan.
Improved Structure for Superior Performance
The TOUGHFAN Pro is designed with a square fan frame featuring a new outline that prevents air leakage effectively while installed on a chassis or radiator during operation.
Beveled Edge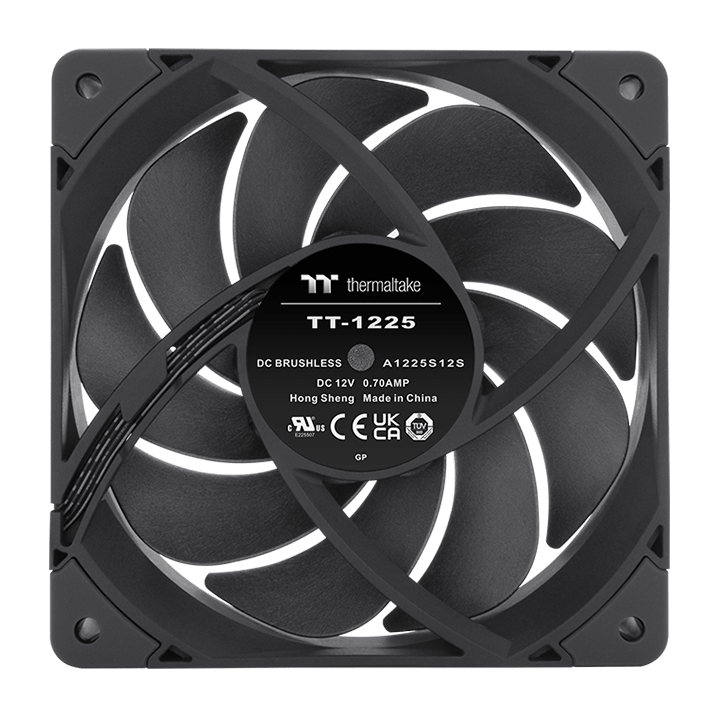 Anti-Vibration Mounting System
The in-mold injection anti-vibration rubber pads dampen the vibration of the fan allowing the fan to spin at higher levels without compromising noise levels. The fan is designed with 80% coverage for all corners, maintaining low noise levels when in operation.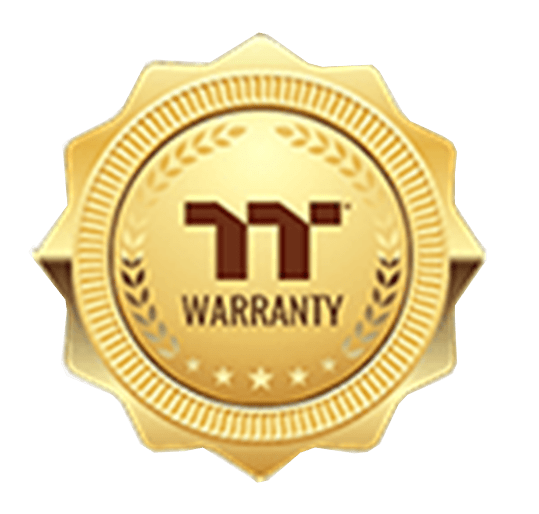 We've Got Your Back!
Thermaltake TOUGHFAN Pro PC Cooling fans are a top-performing, high-end product line that is backed by a 5-year worldwide product warranty.
More Information
P/N
CL-F139-PL12BL-A
Fan Dimension
120 x 120 x 25 mm
Started Voltage
6 V
Rated Current
0.19 A
Rated Voltage
12 V
Power Input
2.28 W
Fan Speed
PWM 500~2000 R.P.M
With L.N.C PWM 500~1500 R.P.M
Static Pressure
3.19 mm-H2O
With L.N.C 1.72 mm-H2O
Max Air Flow
70.8 CFM
With L.N.C 49.13 CFM
Noise
22.6 dB-A
With L.N.C 18.3 dB-A
Bearing Type
Hydraulic Bearing Gen.2
Life Expectation
40,000 hrs,25℃
Connector
4 PIN PWM