Floe DX RGB
The Thermaltake Floe DX RGB is an all-in-one liquid CPU cooler with remarkable Riing Duo addressable RGB fans and waterblock. Comes with digital control LED rings on water block and fans. Furthermore, the universal socket design supports both Intel and AMD motherboards.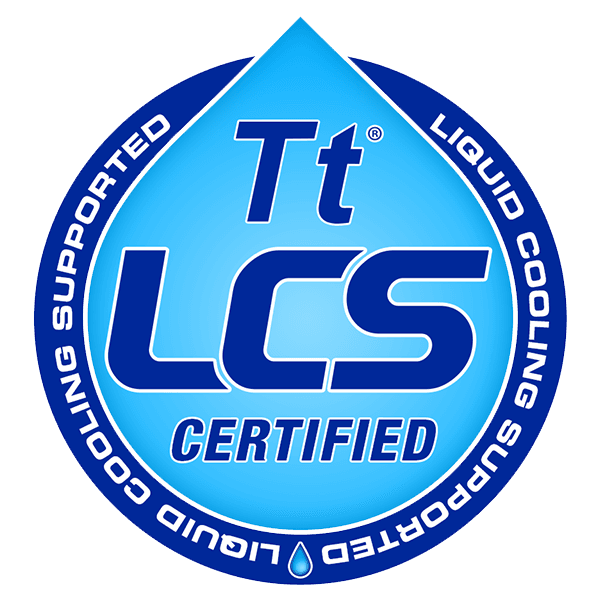 Tt LCS Certified
A Thermaltake exclusive certification, that's applied only to products that pass the design and hardcore enthusiast standards that a true LCS chassis should be held to.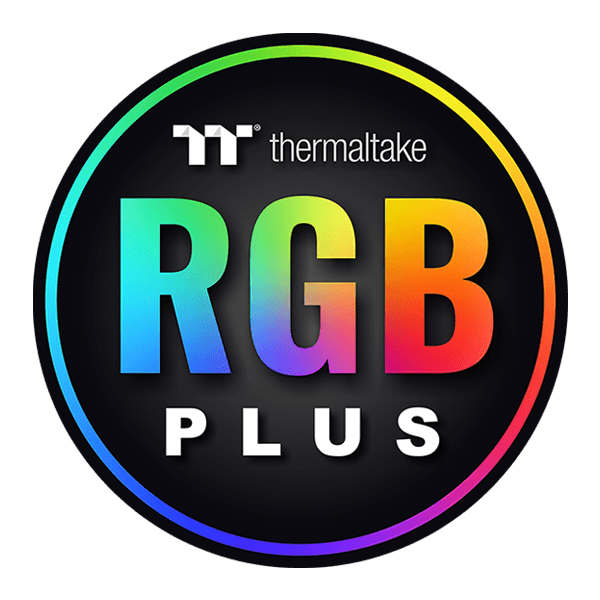 TT RGB PLUS
The TT RGB Plus ecosystem is the intelligent lighting system for PCs that combines the most advanced addressable LED lighting with Thermaltake's patented TT RGB Plus software.
Learn More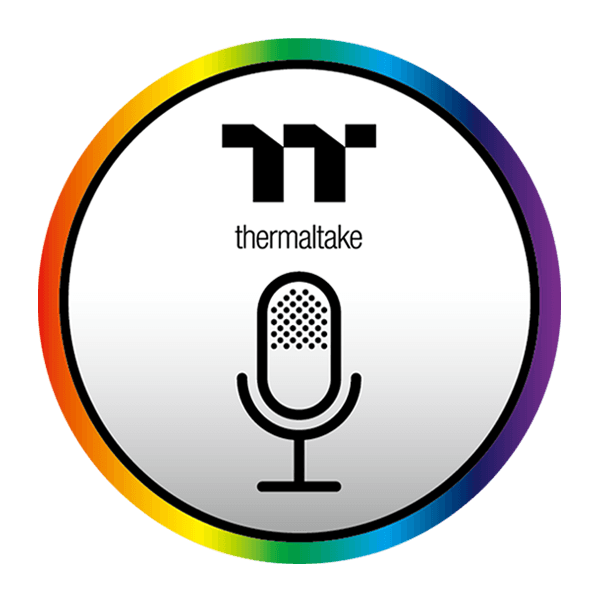 AI Voice Control
The TT AI Voice Control App enables users to control lighting, switch colours and fan speeds by talking to mobile devices.
Download Voice Input Command
For desktop: Requires TT RGB PLUS Software 1.1.5 version or later.
For iOS: Requires iOS 10.0 or later.
For Android: Requires Android 6.0.0 or later with screen resolution 1920 x 1080.
Works with Razer Chroma
All Thermaltake TT RGB Plus products can connect to the Razer Chroma ecosystem. If you install both the TT RGB Plus software and the Razer Synapse 3, you can experience synchronised gaming and RGB lighting effects on the TT RGB Plus liquid cooling system as well as on gaming gear. From cool-down timers, health bars, and flashy ultimate indicators, to subtle ambient lighting that sets the perfect mood for each game, Razer Chroma provides an experience that transcends the screen and into your full setup, for a truly immersive experience. *At least one Razer Chroma product and one TT RGB Plus product is required for synchronisation to work.
Download Razer Synapse 3 Chroma Workshop TT RGB PLUS & Razer Chroma Sync Guide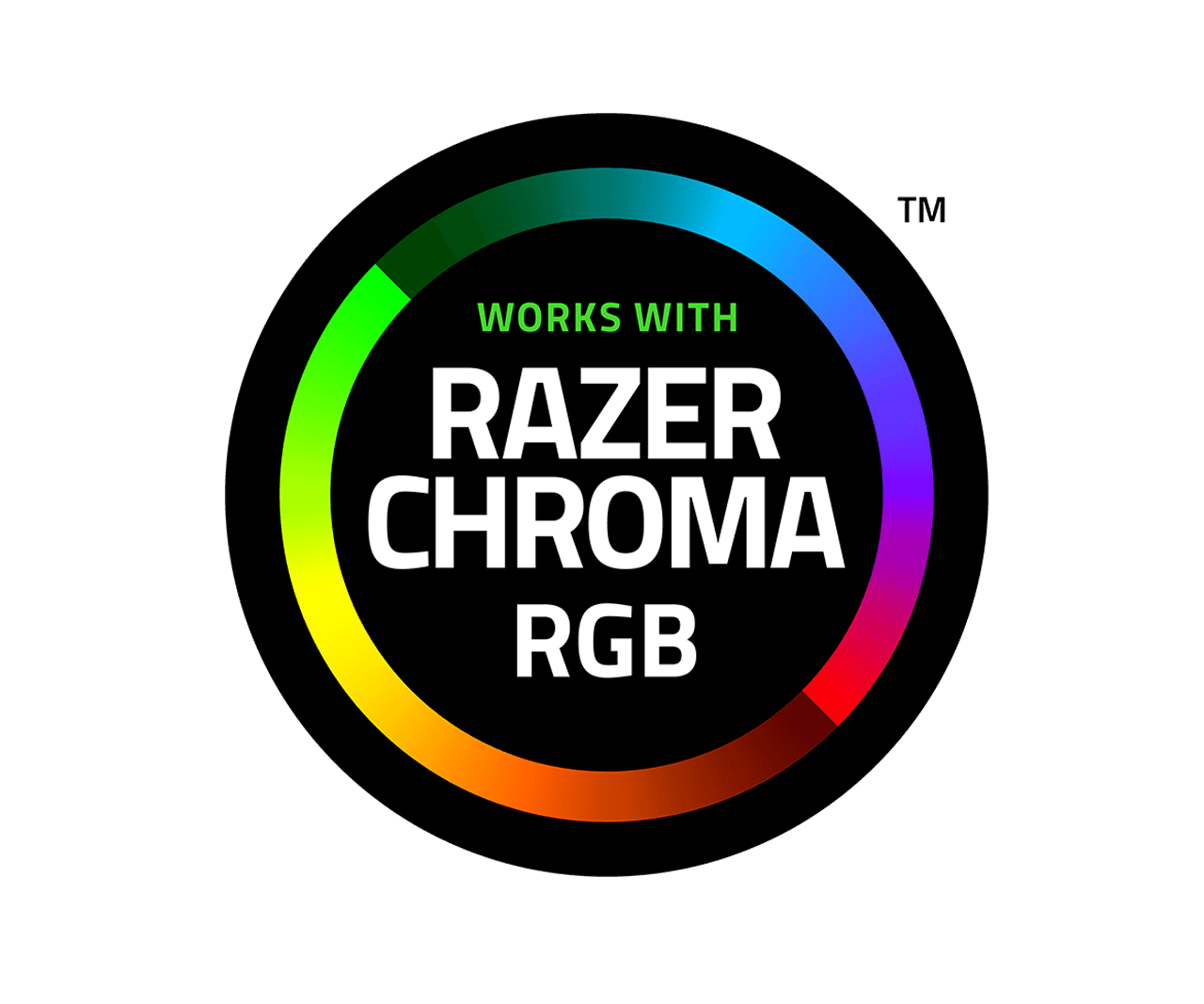 Works with Amazon Alexa
All Thermaltake TT RGB Plus products support Amazon Alexa, allowing you to control the lights or fan speeds by talking to the Alexa-enabled device. With the support of Amazon Alexa, TT RGB Plus products also offer an additional visual cue for checking current weather condition in your location or anywhere in the world. All you have to do is simply starting the sentence with "Alexa, tell Thermaltake", then the lighting colour will correspond to the weather condition in the location.
Learn More Download Voice Input Command Alexa Skill Setting SOP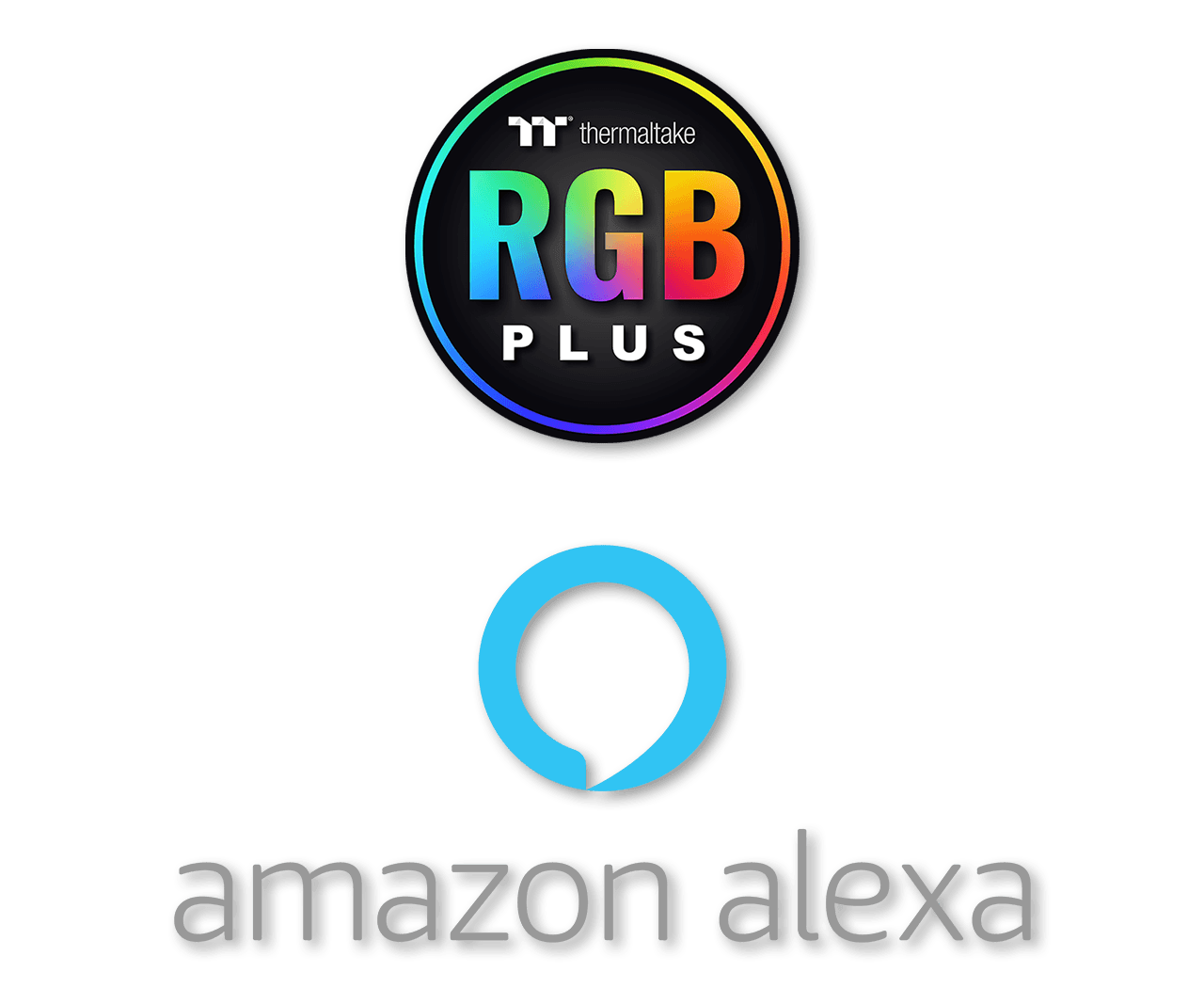 Patented Riing Duo RGB TT Premium Edition Radiator Fan
Our high-static pressure fan features a long-life hydraulic bearing and compression fan blade design, delivering remarkable cooling performance without sacrificing quiet operation. The Riing Duo fans are efficient and not to mention, gorgeous!
Taiwan Patent: 105218791
US Patent Applied
China Patent Applied
High Efficiency Radiator
A specifically designed 240mm large surface radiator not only doubles the cooling surface, but also supports up to 4x120mm fans for additional heat dissipation.
Intel Core i7-7700K 100% Load
Floe DX 360Low is better
Frio Silent 12
Digital Lighting Controller
The controller is designed with a DIP switch on the back which means you can set a number for each controller easily. You can add up to 5 devices to one lighting controller and up to 16 controllers to the software. The controller and the coding guide are included in all packs.
*It is recommended to connect up to 3 controllers on one peripheral cable (Molex) only.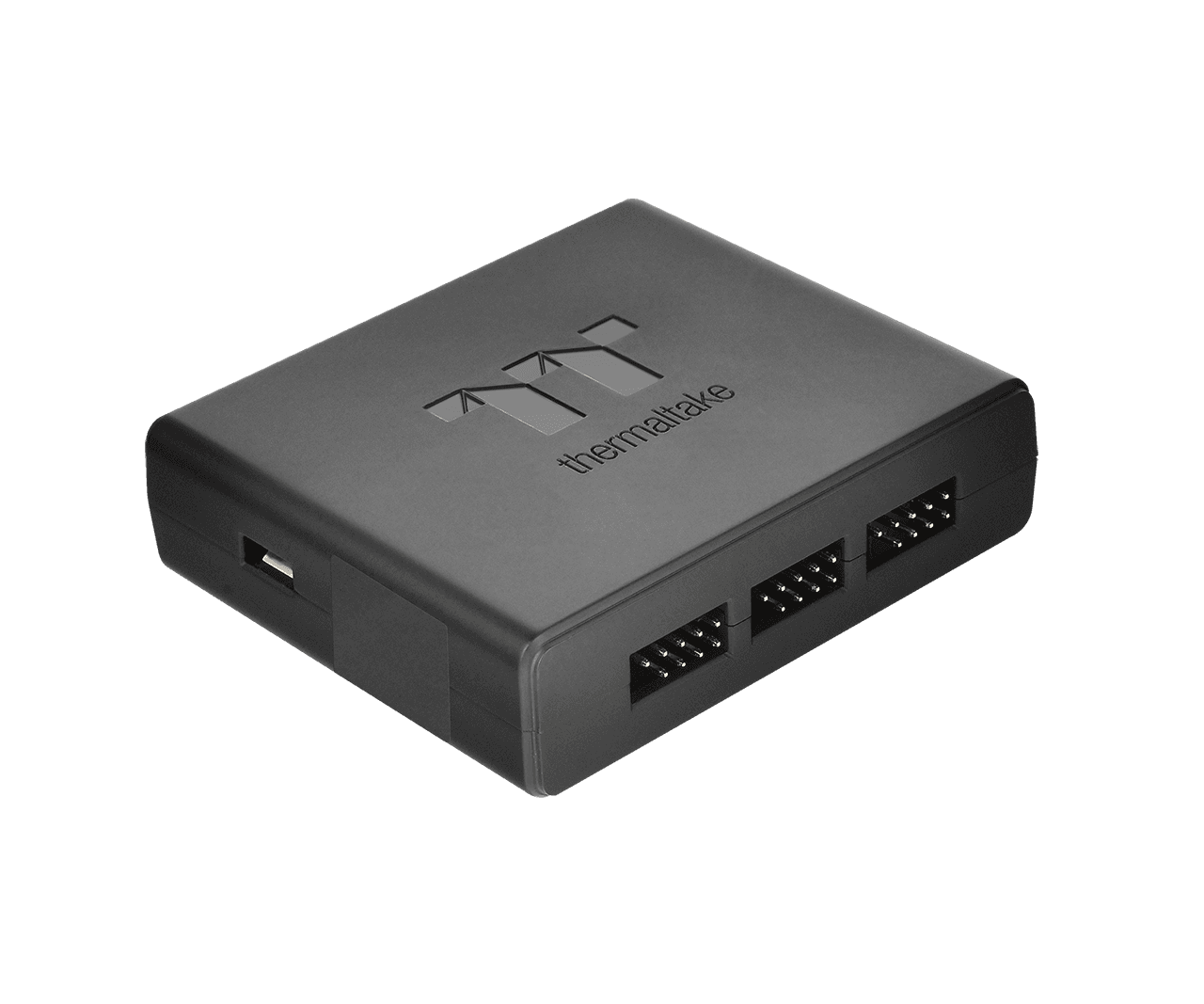 Simple Setup
Featuring superb cooling performance, the Floe DX RGB Series is an easy system to install and a totally maintenance-free operation, requiring only the minimum amount of space in the chassis.
TT RGB PLUS Ecosystem
Light up your system with almost limitless possibilities and synchronize your TT RGB PLUS compatible products to create a RGB ecosystem that is truly unique to you.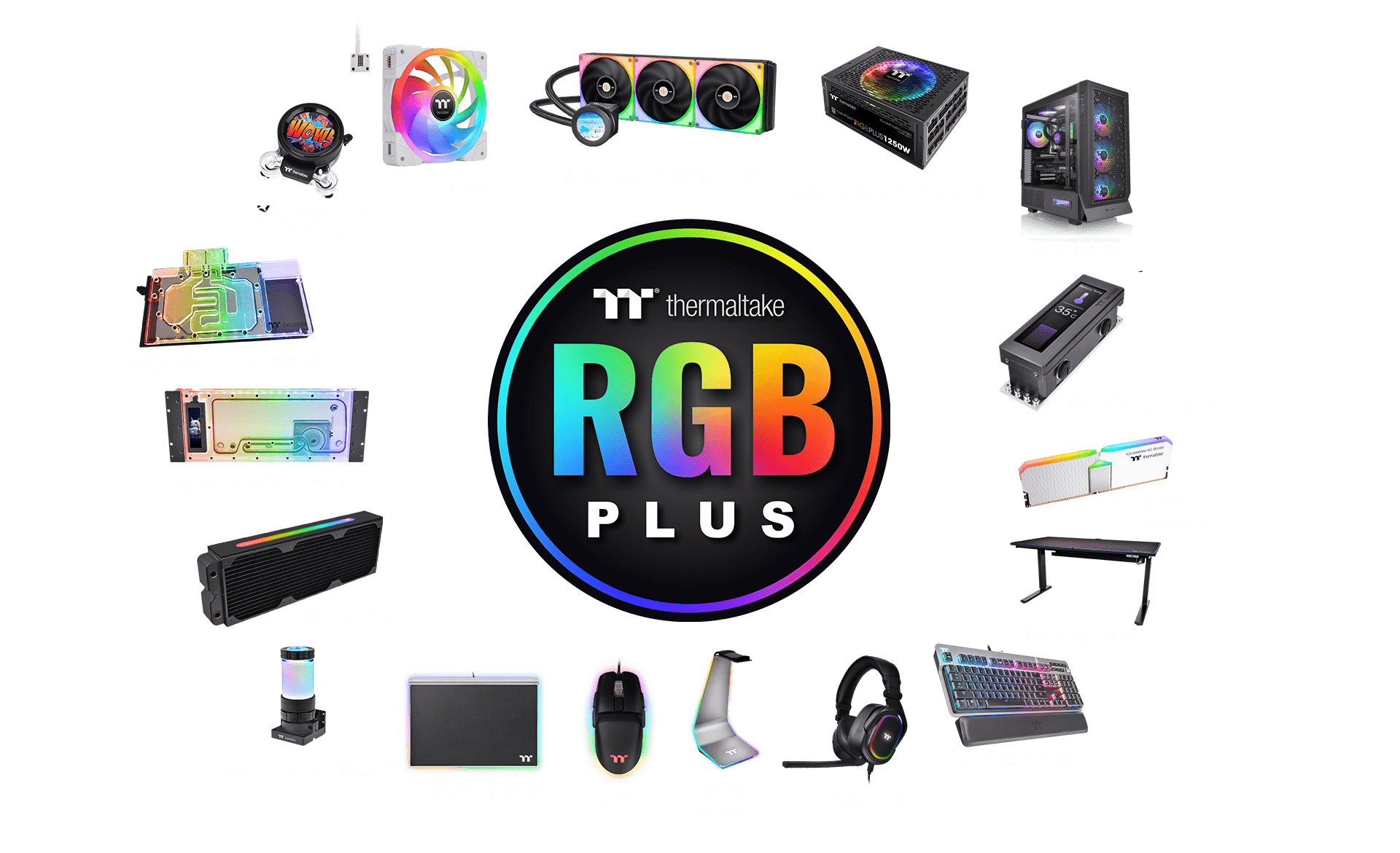 TT RGB PLUS Software
2.0 - New version of Thermaltake's TT RGB PLUS patented software, providing more lighting effects and PC monitoring functions.
1.0 - Thermaltake's patented software to synchronize TT RGB PLUS products with addressable LEDs.
Caution: TT RGB PLUS 2.0 and TT RGB PLUS 1.0 will overwrite one another; users can only install one version of TT RGB PLUS.

2.0 DOWNLOAD NOW 2.0 USER MANUAL
1.0 DOWNLOAD NOW LEARN MORE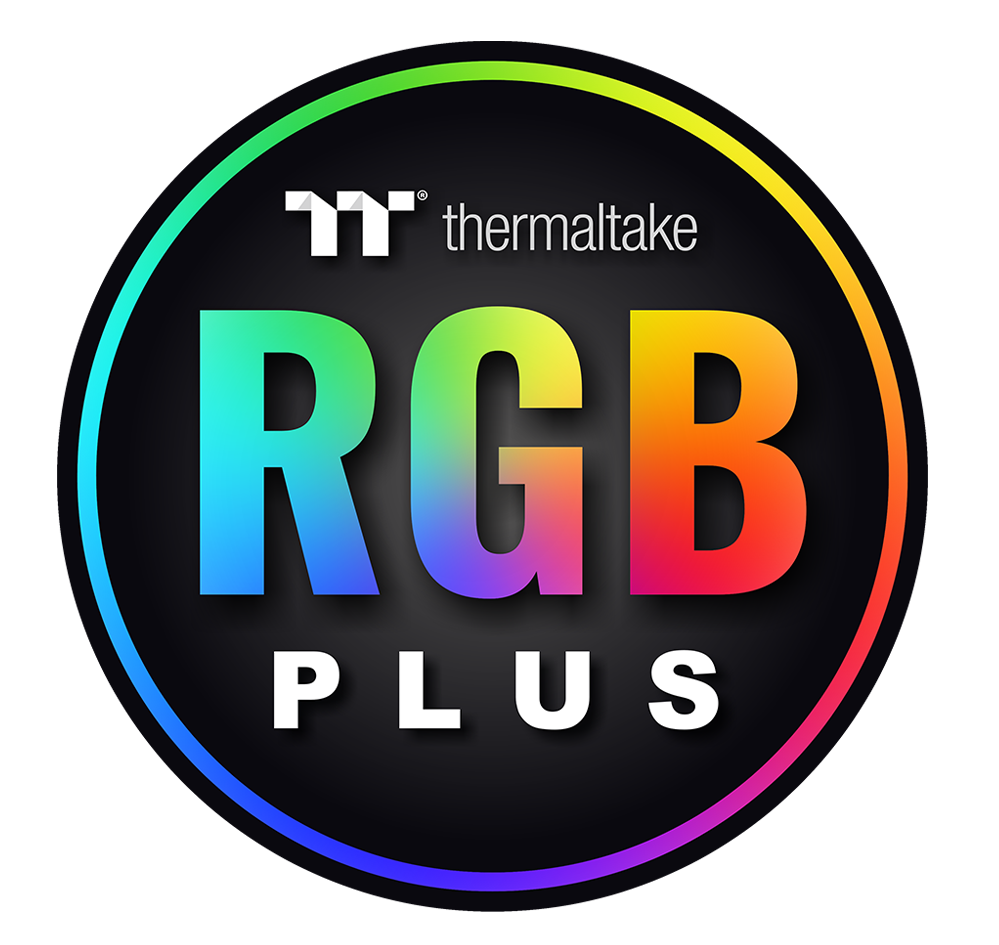 NeonMaker
The NeonMaker is a new and innovative approach to adjusting the RGB lighting on the some of our products, allowing users to customize lighting profiles and orchestrate their own light shows.
Personalize Riing Quad Fans, Riing Trio Fans, Distro Case, Floe DX RGB AIO, and TOUGHRAM RGB with NeonMaker!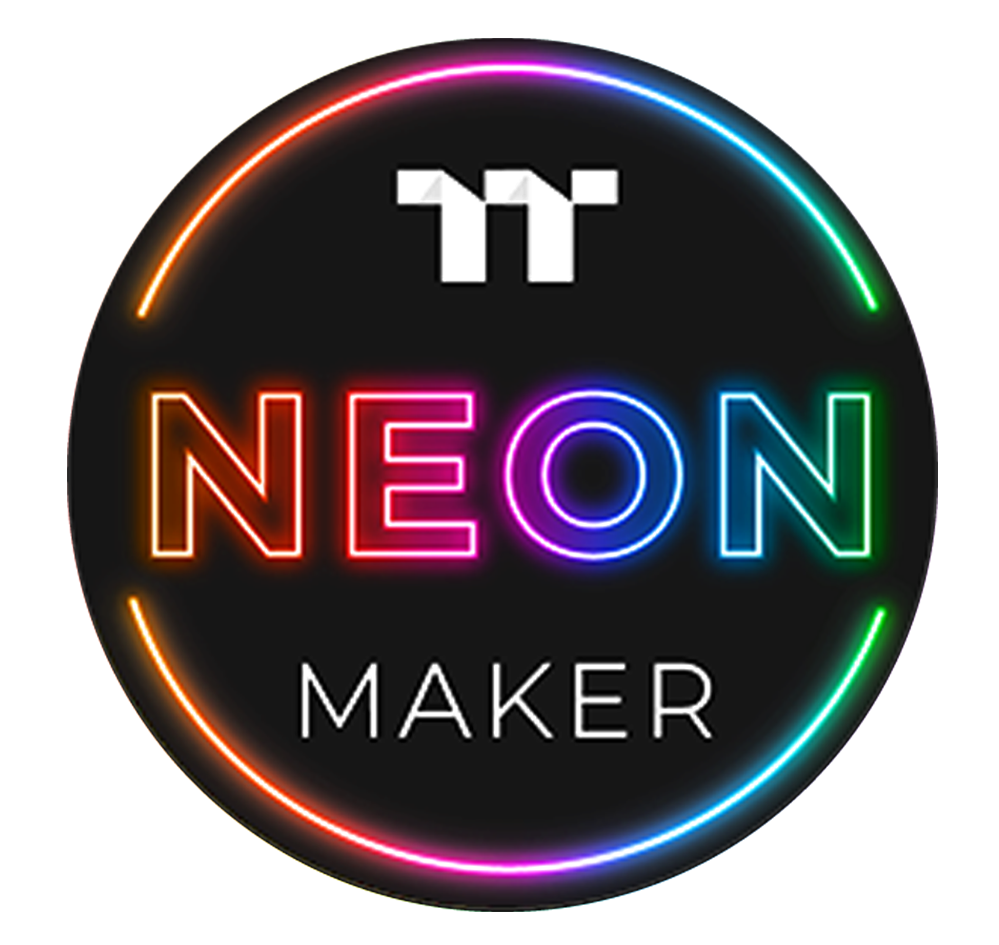 Sync with Razer Chroma Lighting
All Thermaltake TT RGB PLUS products are able to connect into the Razer Chroma ecosystem, Razer Synapse 3. Users can experience synchronized gaming and RGB lighting effects on their TT RGB PLUS liquid cooling system and Razer gaming gear!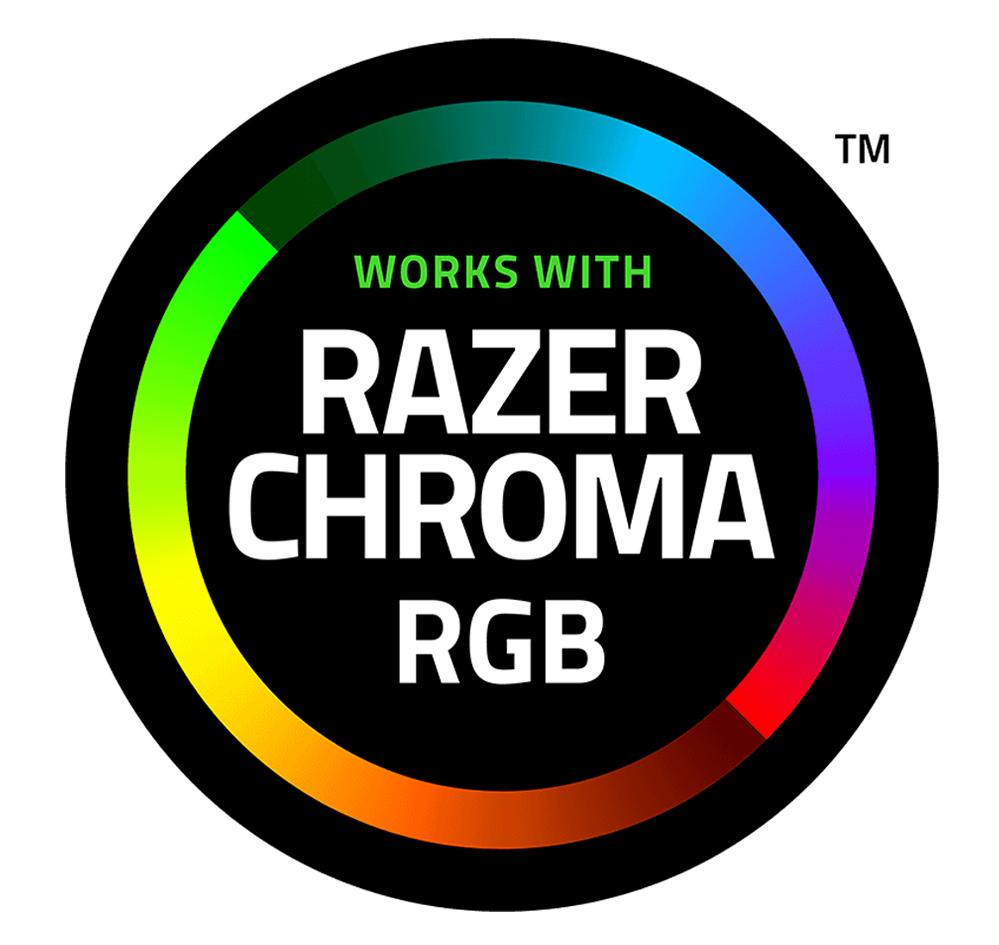 Works with Amazon Alexa
All Thermaltake TT RGB PLUS products support Amazon Alexa Voice Service, allowing you to give voice commands to the Alexa-enabled devices.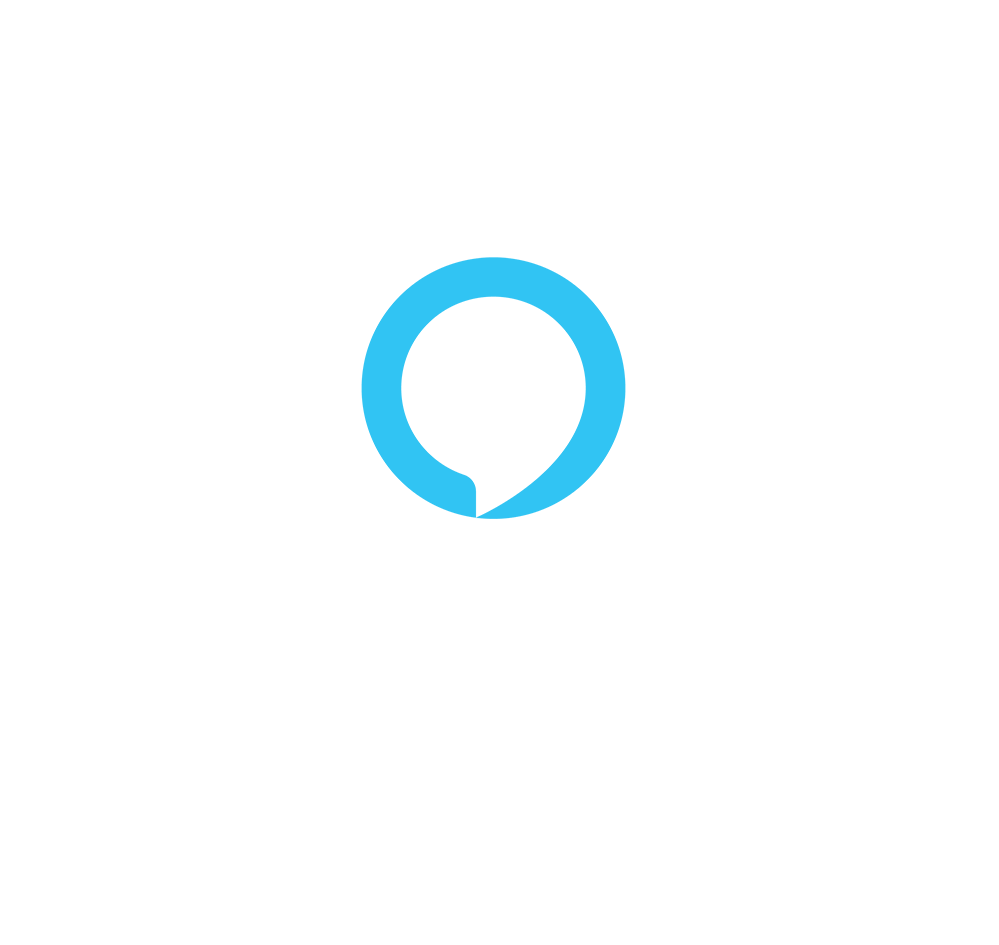 More Information
P/N
CL-W256-PL12SW-A
Pump
Rated Voltage :12 V / 5V
Rated Current :325 mA / 0.4A
Motor Speed :3600 R.P.M
Water Block
Material:Copper
Fan
Dimension:120 x 120 x 25 mm
Speed:500 ~ 1500 RPM
Noise Level:19 ~ 23.9 dB-A
Rated Voltage:12 V
Max. Air Flow:42.45 CFM
Max. Pressure:1.45 mm-H2O
Connector:9 pin

Tube
Length:400 mm
Material:Rubber
Radiator
Dimension: 393 x 120 x 27 mm
Compatibility
Intel LGA 2066/2011-3/20112066/2011-3/2011/1366/1200/1156/1155/1151/1150/775
AMD AM4/FM2/FM1/AM3+/AM3/AM2+/AM2