Thermaltake Debuts Its First CPU & Memory AIO Liquid Cooler Kit
with LCD Screen-Floe RC Ultra 240/360
at 2021 Thermaltake Expo January

Taipei, Taiwan-January 13th, 2021-Thermaltake, the leading PC DIY premium brand for Cooling, Gaming Gear, and Enthusiast Memory solutions, today launched the new Floe RC Ultra CPU & Memory AIO Liquid Cooler Kit, followed by the world's first Floe RC CPU & Memory AIO Liquid Cooler Kit. The Floe RC Ultra comes in 240mm and 360mm, which incorporates a bright 2.1" LCD screen for the CPU water block, and another individual 3.9" LCD screen for its memory water block, giving users full customization options to create more personalized visual effects that includes uploading fun gifs or any pictures in jpg format you like.

Other than that, they are able to be controlled by the TT RGB Plus 2.0 software allowing fan speed adjustments, real-time temperature monitoring, and setting up light modes, the Floe RC Ultra can also be synchronized with TT RGB Plus software-enabled components for a stunning synced PC theme. Despite the new upgrade of the visual display, the Floe RC Ultra AIO coolers are equipped with powerful TOUGHFAN 12 Turbo PWM radiator fans at speeds ranging from 500 RPM to 2500 RPM providing superb cooling performance. The Floe RC Ultra AIO cooler is easy to install, requiring only a minimal amount of space in the chassis, and is compatible with the latest Intel and AMD sockets. In terms of memory compatibility, the Floe RC Ultra is designed for TOUGHRAM RC memory frequencies of 3,200MHz, 3,600MHz, 4,000MHz, and 4,400MHz in kits of 8GBx2 modules.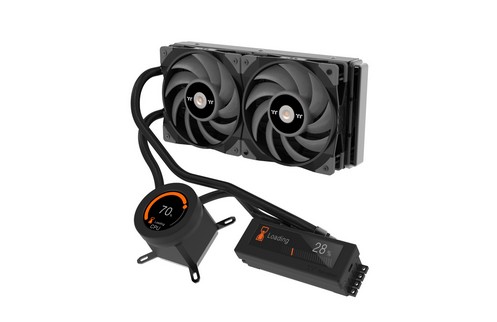 Floe RC Ultra 240 CPU Memory AIO Liquid Cooler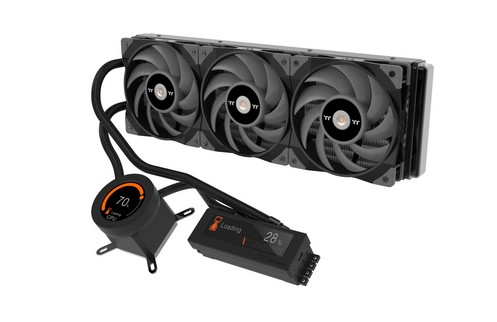 Floe RC Ultra 360 CPU Memory AIO Liquid Cooler

For the latest updates, stay posted on the Thermaltake Facebook Page (facebook.com/ThermaltakeInc) and Thermaltake Global YouTube Channel (youtube.com/channel/UCmlNM0oho3k-RxnbsRAreFw).

2021 Thermaltake EXPO January Live Stream Platforms

Availability, Warranty, Compatibility, and Pricing
Thermaltake Floe RC Ultra CPU & Memory AIO Liquid Cooler Kit will be available on ttpremium.com in Q2 and is backed by a two-year warranty for the water block and a limited lifetime warranty for the RAMs, which are supported by the Thermaltake worldwide customer service and technical support network. For up-to-date pricing of the Thermaltake Floe RC Ultra CPU & Memory AIO Liquid Cooler Kit, please contact your local Thermaltake sales or PR representative.

For more product information, please visit: https://expo2021.thermaltake.com/