Suppressor F31 ATX Mid Tower Chassis
The Suppressor F31 Window mid-tower chassis is the new addition to the Suppressor Series to the Thermaltake case line. Featuring the first chassis with 250mm wide and leading-edge sound reduction panels on all sides, expand your cooling options with removable panels for the perfect balance in silent operation and cooling performance. Supporting a range of motherboard platforms from Mini ITX to ATX solutions, unrivaled liquid cooling expansion and expandability for all high-end GPU solutions users can expect an enthusiast built design they can trust.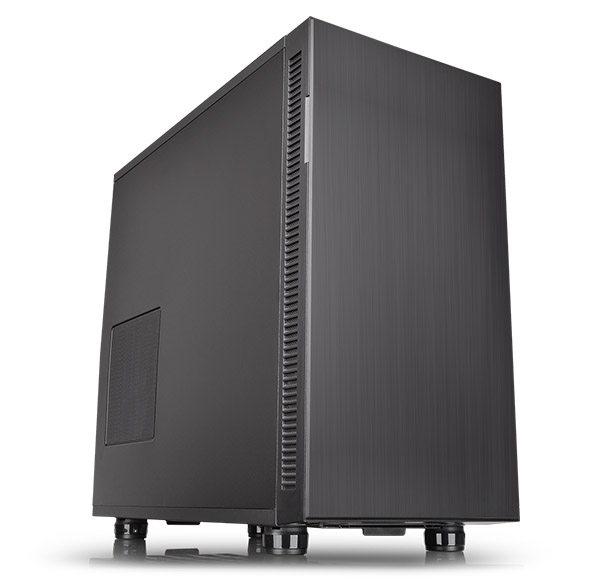 Tt LCS Certified
Tt LCS Certified is a Thermaltake exclusive certification applied to only products that pass the design and hardcore enthusiasts standards that a true LCS chassis should be held to. The Tt LCS certification was created so that we at Thermaltake can designate to all power users which chassis have been tested to be best compatible with extreme liquid cooling configurations to ensure you get the best performance from the best features and fitment.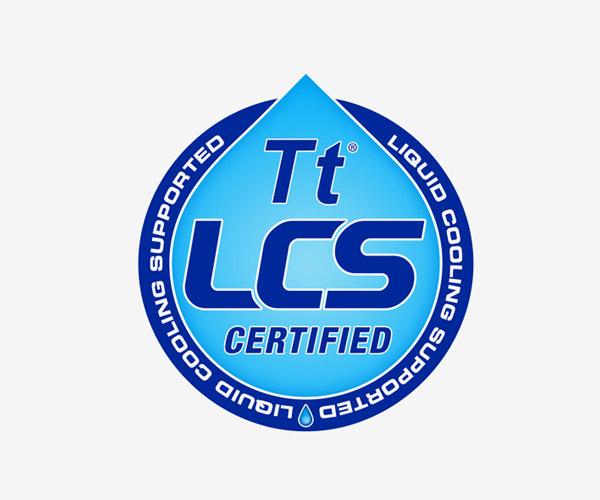 Tool-Free Installation
Innovative 5.25" and 3.5" tool-free drive bay design minimizes installation/removal with hidden drive bays on the back panel to provide a clean look and improved expansion for liquid cooling components. The "2 + 3" drive bay with modular drive racks allows multiple SSD/HDD devices for improved storage capacity.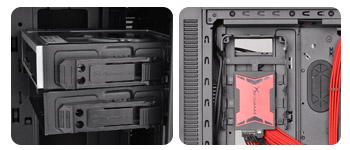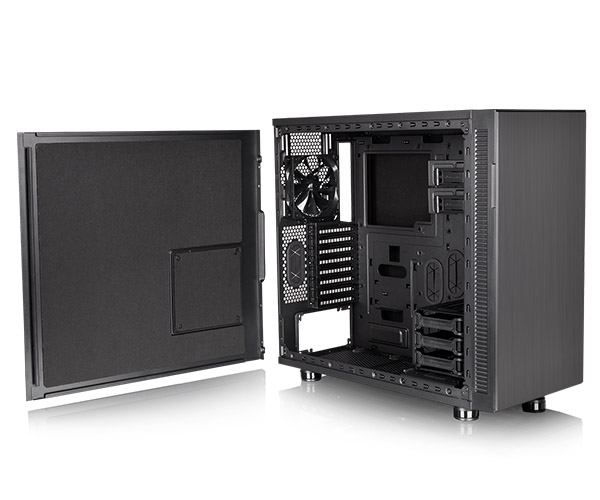 Fully Modular Design
With removable "2 + 3" drive racks, gain more for custom cooling components to freely interchange SSD/HDD cage sections for maximum interior space. Take advantage to include high-end, maximum capacity, cooling allotment without the reduction of GPU length limitations when incorporating liquid cooling expansion for the ultimate in cooling performance.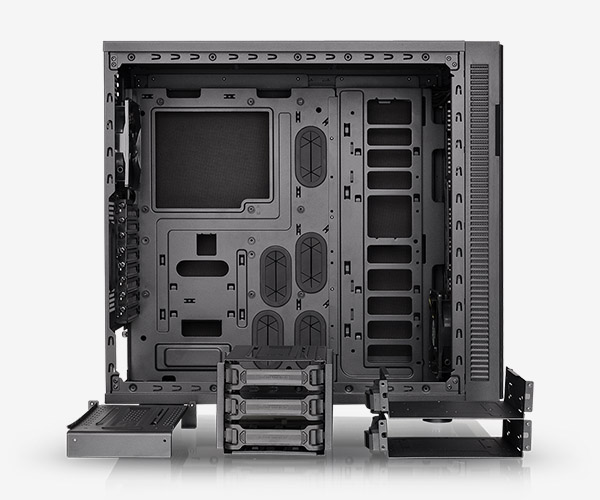 Dust Reduction
Super fine fan filters with excellent protection and reduction against dirt and dust on the top, inside the front-side panel, and at the bottom. Magnetic fan filter on the top simply attach the filter for dust filtration.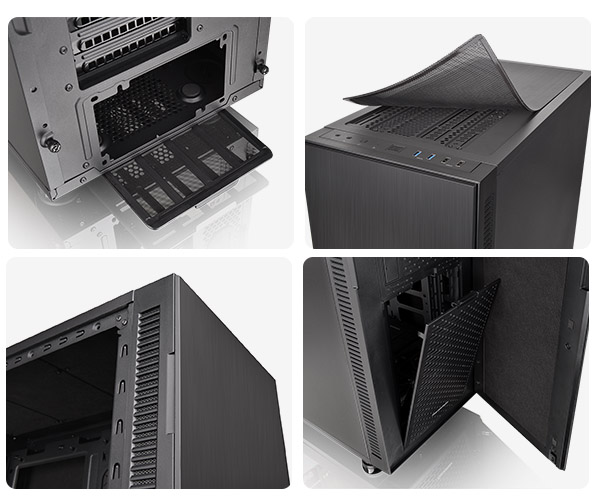 Handy I/O Ports
Design with convenience and cleanness in mind, Suppressor F31 has built in dual USB 3.0 and USB2.0, a HD audio connector, power, and reset button, grants a direct and easy access for external devices.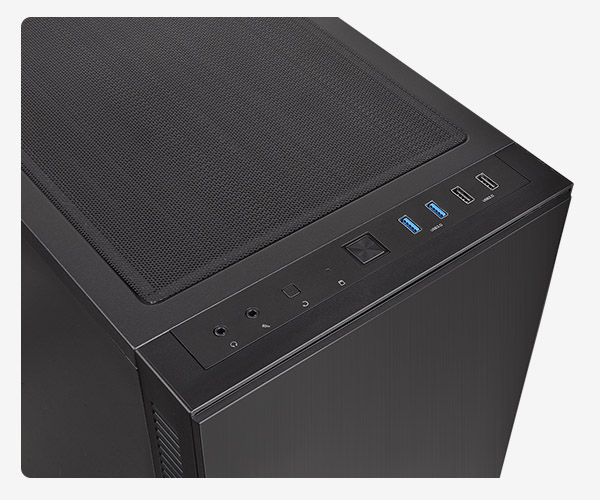 Modular Sound-Damping Design
Built-in sound-damping panels incorporated the top, front, and side panels of the Suppressor F31 chassis to reinforce noise reduction for silent operation. Optimizing cooling performance with removable mounted top panels to expand cooling configurations for both air and liquid cooling solutions. Design and build a custom leading-edge silent operation PC with options for 120/140/200mm cooling fans and liquid cooling support for single, dual and triple radiator applications.
* Removable fan filter on the left panel.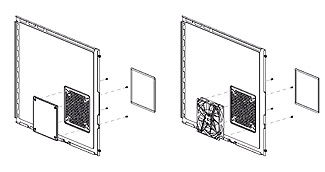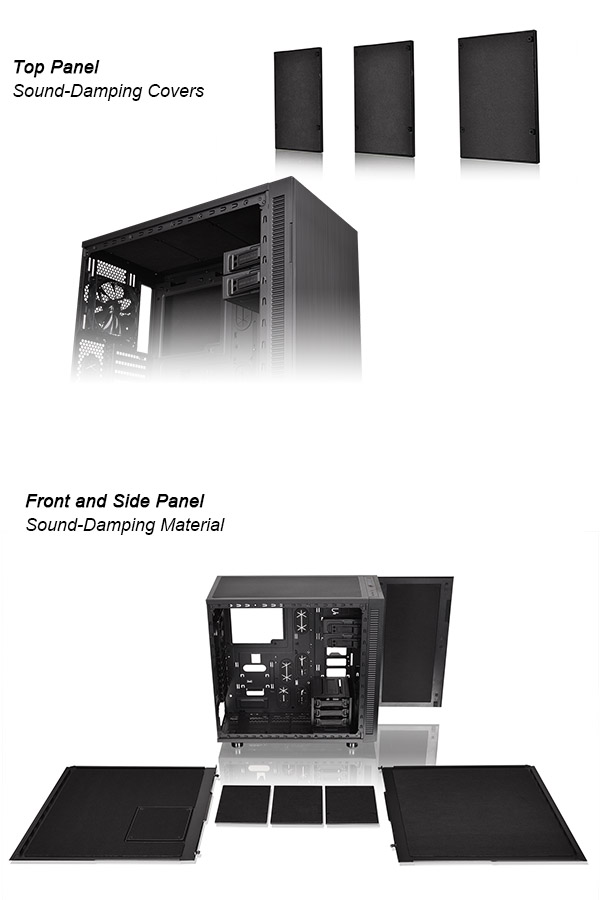 Optimized Silent Operation
For acoustic test, Suppressor F31 was tested in a semi-anechoic chamber which includes anti-vibration, sound-proof, and sound-absorbing effect. Preinstalled sound-damping foams of Suppressor F31 reduce noise and acoustic levels within the entire chassis for extreme silent purpose. Suppressor F31 Acoustic Test Result: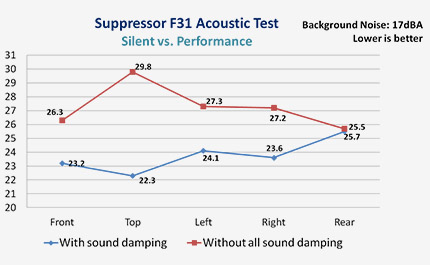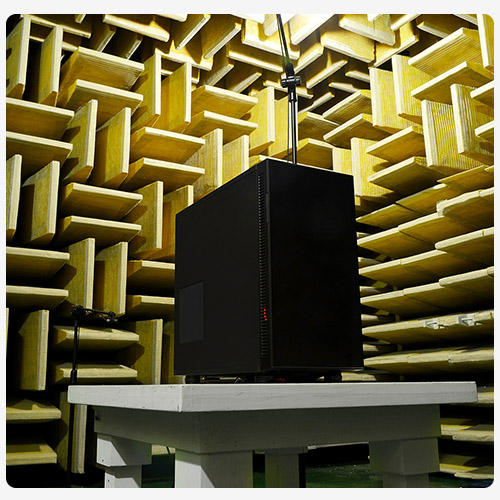 Optimized Cooling Performance
Thermal imaging camera was applied for the temperature test of the chassis. After the removal of all sound-damping covers from the top panel, Suppressor F31 dissipates heat more efficiently. The temperature decreases 2.2°C/35.9°F without any sound damping covers.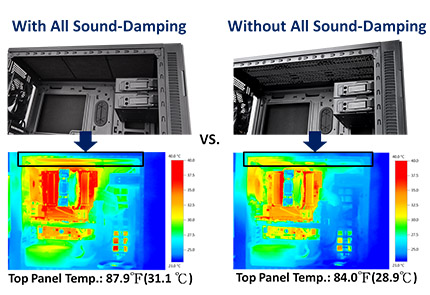 *Use thermal chamber (ambient Temp. of thermal chamber is 25°C/77.0°F) for heat testing, hardware includes:
CPU - Intel Core i7-5960X
M/B - GIGABYTE GA-X99-Gaming G1 (IntelR X99)
Memory - Avexir DDR4-3000 32G
HDD - Kingston Savage 240G
VGA - ASUS Strix GTX980 Ti
PSU – Toughpower DPS G 1050W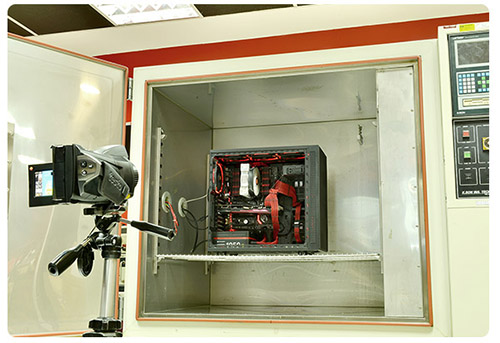 Advanced Ventilation
The Suppressor F31 delivers outstanding cooling performance for DIY/AIO liquid cooling and air cooling systems. With wide top-to-bottom side ventilation grills, air intake is with a single 120mm front fan built-in and includes options for up to (3) 120mm or 140mm front fans combined with (2) bottom mount 140mm fan locations for maximum fan space selection. Dissipate heat properly with (1) rear built-in 120mm fan and (3) sectional top mounts to manage proper air flow in and out.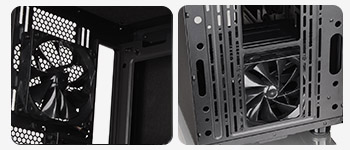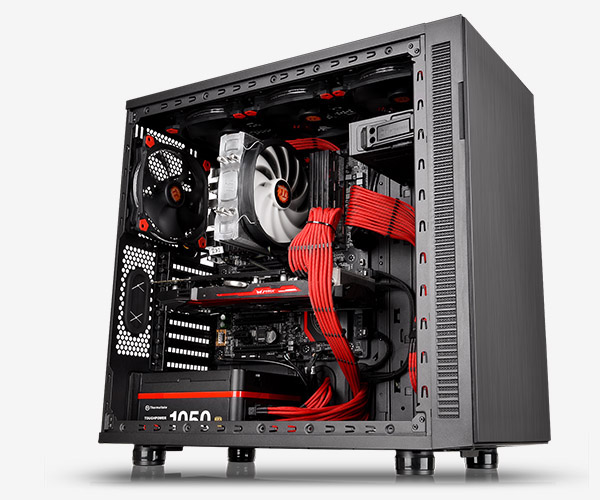 High-End Complete Solution
The Thermaltake Suppressor F31 enables users to build a complete high-end system that supports up to triple 120mm, double 140mm liquid cooling radiators or up to 200mm case fans. With extended graphic card support (up to 360mm), the Suppressor F31 simultaneously protects the hardware and increases the CPU's overclocking potential for users looking to get the most out of their hardware. Most importantly, the Suppressor F31 delivers outstanding cooling efficiency, reduced exterior noise and dust signatures for ideal silent operation.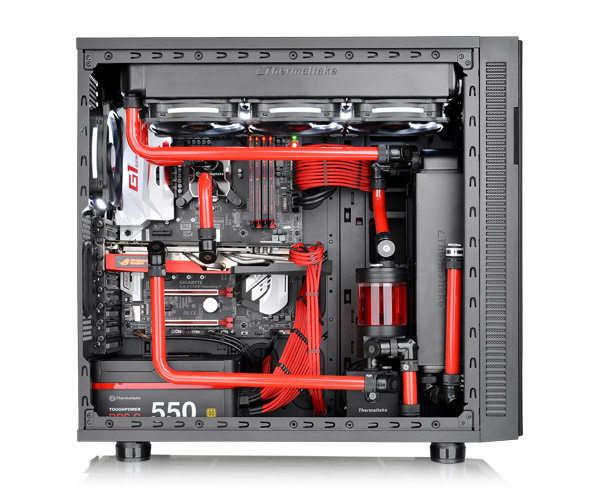 Power Cover Design (Optional)
Power supply placement design is one of the Suppressor F31 unique features. The entire bottom area can be used to reorganize unused cables, which makes for a tidy-looking system. Users can enjoy the freedom of gaining the maximum interior space for advance cooling performance or liquid system build. Furthermore, the PSU cover can hold two additional 2.5" HDD drive bays.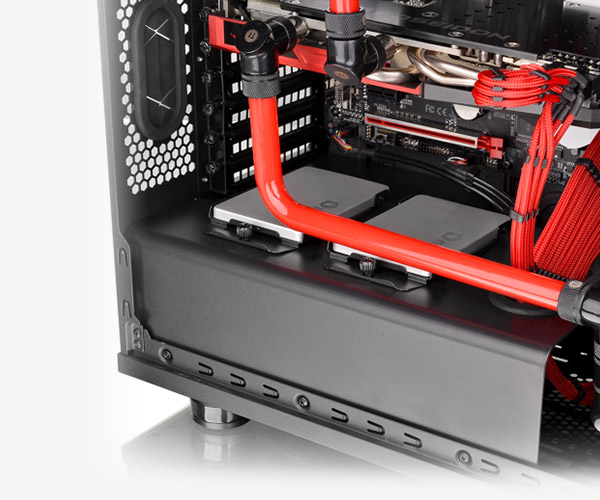 Suppressor F31 Fan Supporting List
Fan Compatibility List
120mm
140mm
200mm
Front
2
2
1
Top
3
3
2
Rear
1
1
-
Bottom
2
2
-
Side (L/R)
1
1
-
Thermaltake Compatible Fan
120mm
140mm
200mm
Pure Fan Series
*
*
*
Luna Fan Series
*
*
*
Odin Fan Series
*
*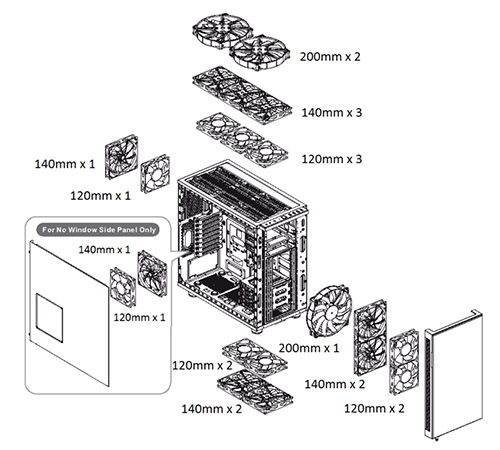 Suppressor F31 Radiator Supporting List
Radiator Compatibility List
120
mm
140
mm
180
mm
280
mm
360
mm
420
mm
Front
*
*
*
*
*
Top
*
*
*
*
*
Rear
*
*
Bottom
*
*
Water 3.0 Compatibility List
Ultimate
Extreme/ Extreme S
Pro
Performer/ Performer C
Front
Top
*
*
*
*
Rear
*
*
Bottom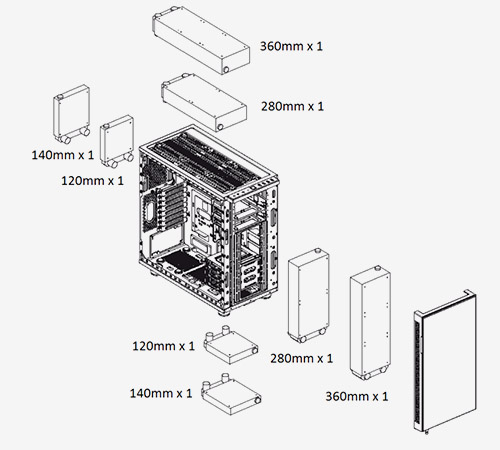 More Information
P/N
CA-1E3-00M1NN-00

Series
Suppressor
Case Type
Mid Tower

Dimension (H x W x D)
497 x 250 x 515 mm

(19.5 x 9.8 x 20.3 inch)

Net Weight
10.5 kg / 23.1 lb

Panel
No Window

Color
Exterior & Interior : Black

Material
SPCC
Cooling System
Front (intake) :
120 x 120 x 25 mm Turbo fan (1000rpm, 16dBA)
Rear (exhaust) :
120 x 120 x 25 mm Turbo fan (1000rpm, 16dBA)

Drive Bays
-Accessible
-Hidden
2 x 5.25''
-Accessible : 3 x 3.5'' or 2.5'' (HDD Cage)
-Hidden : 3 x 3.5'' or 2.5'' (Behind the M/B tray)
Expansion Slots
8
Motherboards
6.7" x 6.7" (Mini ITX), 9.6" x 9.6" (Micro ATX), 12" x 9.6" (ATX)

LCS Upgradable
Supports 1/2"、3/8"、1/4" water tube


I/O Port
USB 3.0 x 2, USB 2.0 x 2, HD Audio x 1

PSU
Standard PS2 PSU (optional)

Fan Support
Front:
2 x 120mm or 2 x 140mm or 1 x 200mm
Top:
3 x 120mm or 3 x 140mm or 2 x 200mm
Rear:
1 x 120mm or 1 x 140mm
Bottom:
2 x 120mm or 2 x 140mm
Left Side (For No Window Side Panel Only):
1 x 120mm or 1 x 140mm
Radiator Support
Front:
1 x 360mm or 1 x 280mm
Top:
1 x 360mm or 1 x 280mm
Rear:
1 x 120mm or 1 x 140mm
Bottom:
1 x 120mm or 1 x 140mm
Clearance
CPU cooler height limitation:
180mm
VGA length limitation:
278mm(with HDD rack)
420mm(without HDD rack)PSU length limitation:
180mm (With One Bottom Fan)
220mm (Without Bottom Fan)
User Manual
File Name
Description
Size
Version
Release Date