UX100 ARGB Lighting CPU Cooler
The Thermaltake UX100 ARGB Lighting CPU Cooler features a 9-high air flow blade, hydraulic bearing, and 16.8 million colours of ARGB LEDs that are ready to sync with 5V RGB enabled ASUS, ASRock, GIGABYTE and MSI motherboards. You can switch and change the customized lighting effects with ease and get the ultimate RGB gaming experience.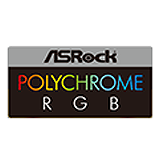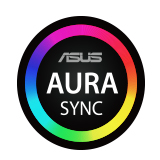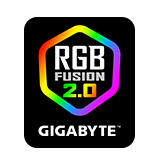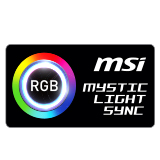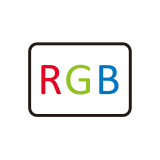 Stunning RGB Colour
Featuring 15 high lumen addressable LEDs with 16.8 million colours to choose from, the UX100 gives you a brighter and richer RGB lighting experience. Marvel at reliable cooling performance and magnificent visual effects with the UX100.


Sync With Motherboard RGB Software
The cooler has been meticulously designed to synchronise with ASUS Aura Sync, ASRock RGB LED, GIGABYTE RGB Fusion and MSI Mystic Light Sync. It supports motherboards that have a 5V addressable RGB header, which allows you to control the lights directly without the need for additional software or controllers. For more details, please visit ASUS, GIGABYTE, MSI or ASRock's official websites.
High Airflow Design
The fan blades are designed to generate a large volume of air passing through the aluminium heatsink at any angle. This ensures steady air flow and exceptional cooling quality.
Reliable Hydraulic Bearing
The hydraulic bearing self-lubricates with a high quality, friction-reducing substance, that lowers the fans' operational noise and further enhances thermal efficiency. The seal cap prevents any leakage of the lubricant, while extending the lifespan of the unit.
Easy Installation
The simple to use mounting kit offers hassle-free installation. Additionally, the cooler also includes an all-in-one back-plate, which is compatible with all the latest Intel and AMD CPU sockets.

Intel: LGA 1156/1155/1151/1150/775
AMD: AM4/AM3+/AM3/AM2+/AM2/FM2/FM1
More Information
P/N
CL-P064-AL12SW-A
Compatibility
Intel LGA 1200/1156/1155/1151/1150/775
AMD AM4/FM2/FM1/AM3+/AM3/AM2+/AM2
Dimensions
122.3 x 122.3 x 66.1 mm(L x W x H)
Heatsink Material
Aluminum Fins
Fan Dimension
120 x 120 x 25 mm(L x W x H)
Fan quantity
1pcs
Fan Speed
1800 RPM
Rated Voltage
12V
Start Voltage
6.0 V
Rated Current
0.35 A
Power Input
4.2 W
Air Flow
38.82 CFM
Air Pressure
1.48 mm-H2O
Acoustical Noise
26.92 dBA
Life time/Fan Life time
30,000 hours
pin connect
5V RGB header – 2Pin
2510 - 3Pin

Cooling Power
65 W
Weight
410g