X FIT TT Premium Edition Real Leather Gaming Chair
The X Fit Real Leather gaming chair comes in a leather cover found in exotic sports cars. The chair is constructed with the latest ergonomic design, top-notch materials for optimal durability, and maximum form-fit for ultimate comfort.
ERGONOMIC DESIGN
It is crucial to maintain good posture and sit comfortably while gaming. Choosing a chair that supports proper ergonomic positioning and necessary seat adjustments is vital, including:

- Chair with casters and five-point base
- Seat rest with dense foam padding
- Backrest with lumbar support
- Armrest with adjustable height and width
- Seat height hydraulic adjustment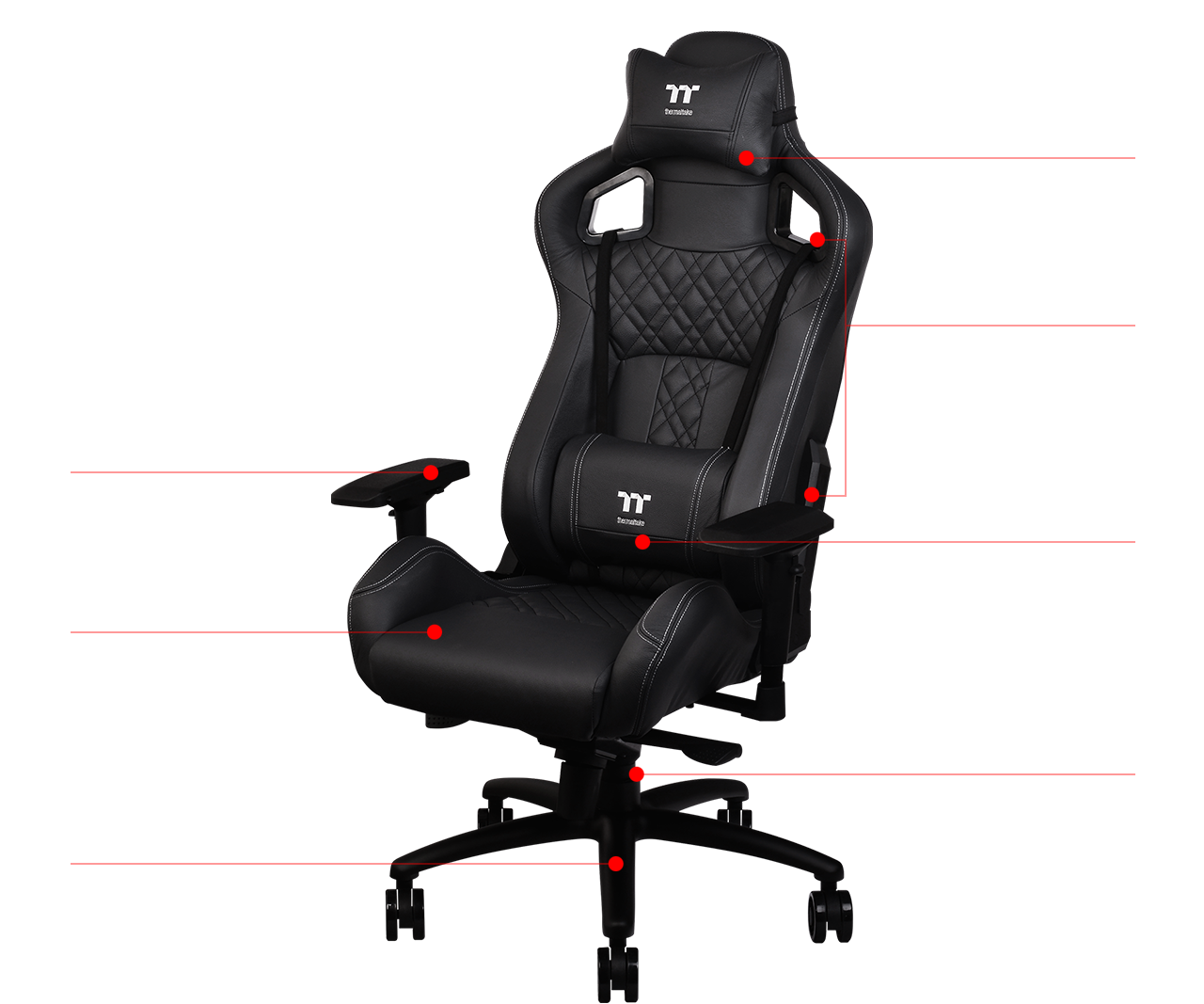 Luxurious Material
The chair is crafted with real high-end leather as an upholstery which covers the entire seat including the headrest pillow and lumbar cushion, surrounding users with the most sophisticated feeling while they enjoy their games.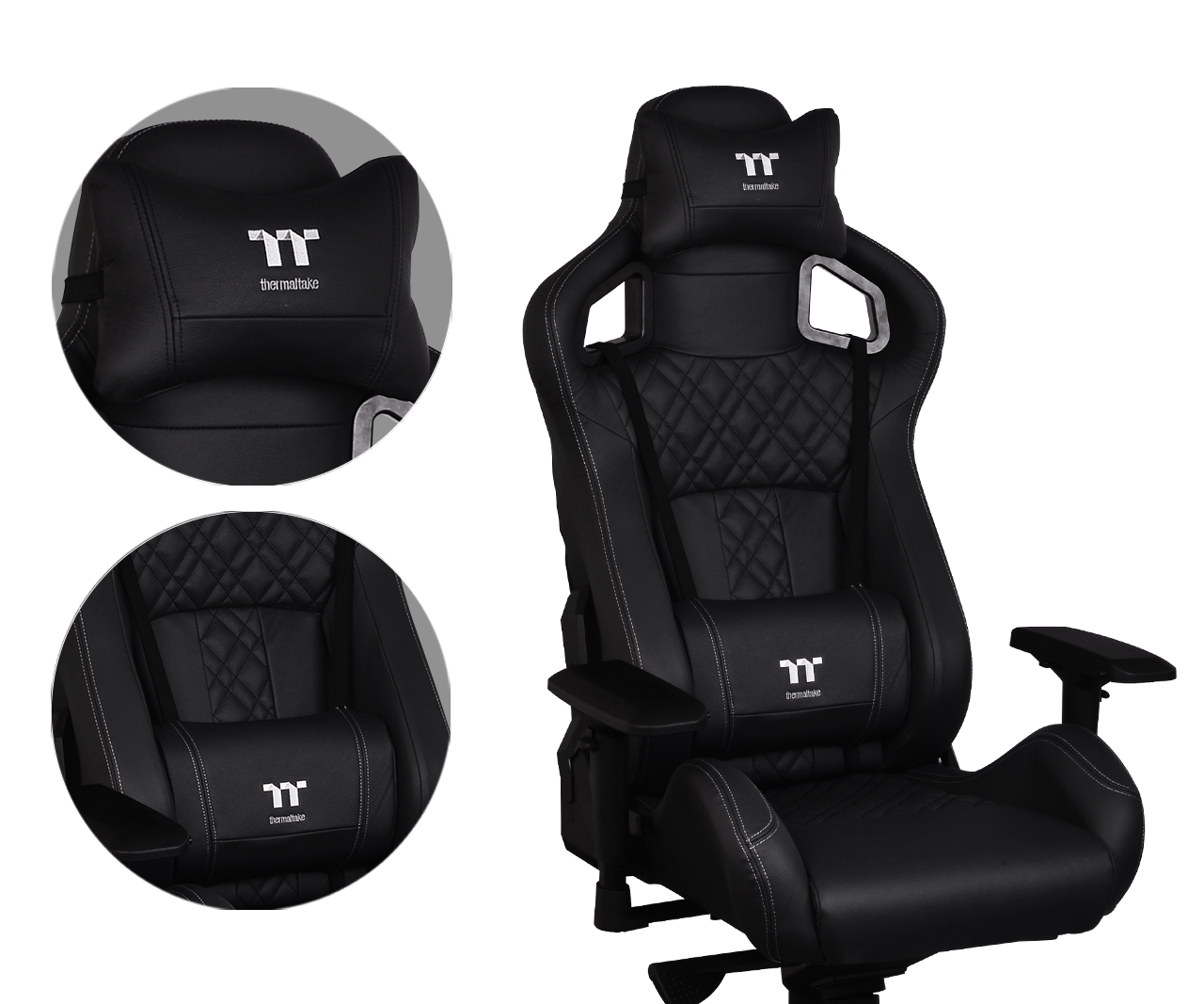 QUALITY CRAFTSMANSHIP
Built with Real Leather for luxurious quality and optimal durability, the industrial embroidery machines hemmed the edges seamlessly and embroidered the elegant diamond pattern exquisitely, creating a prestige and extravagant design.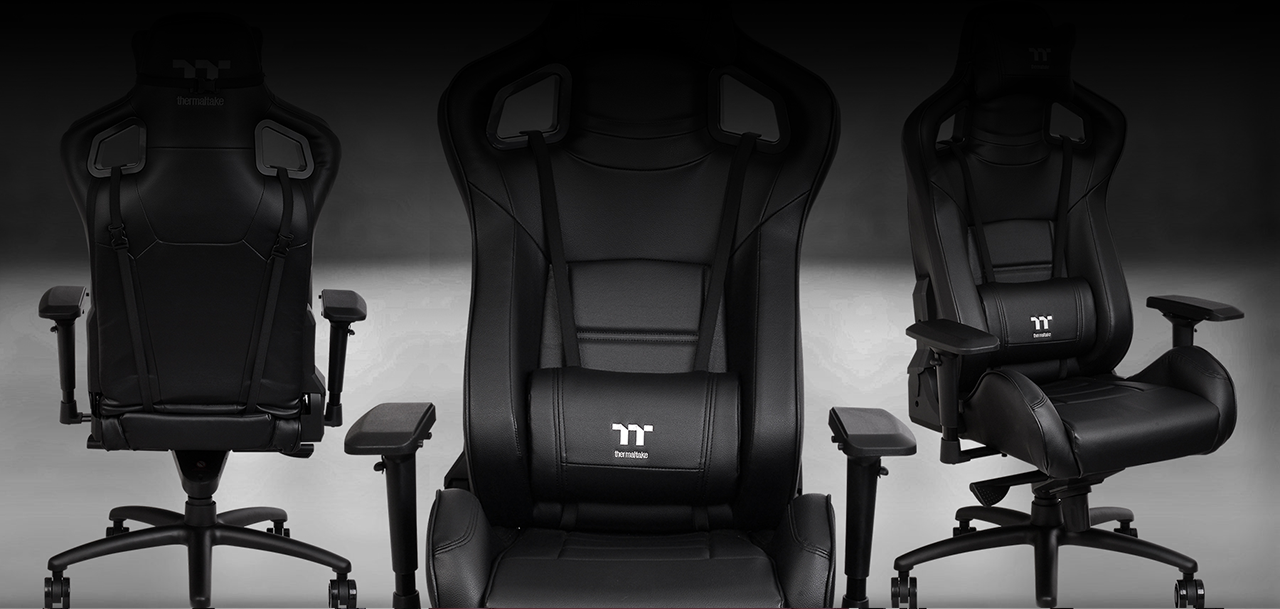 22MM DIAMETER ENHANCED STEEL FRAMEWORK
ROBUST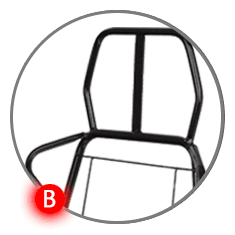 EXTREMELY DURABLE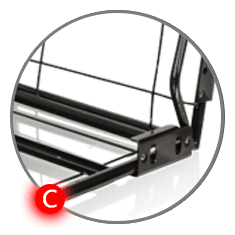 PREMIUM CONSTRUCTION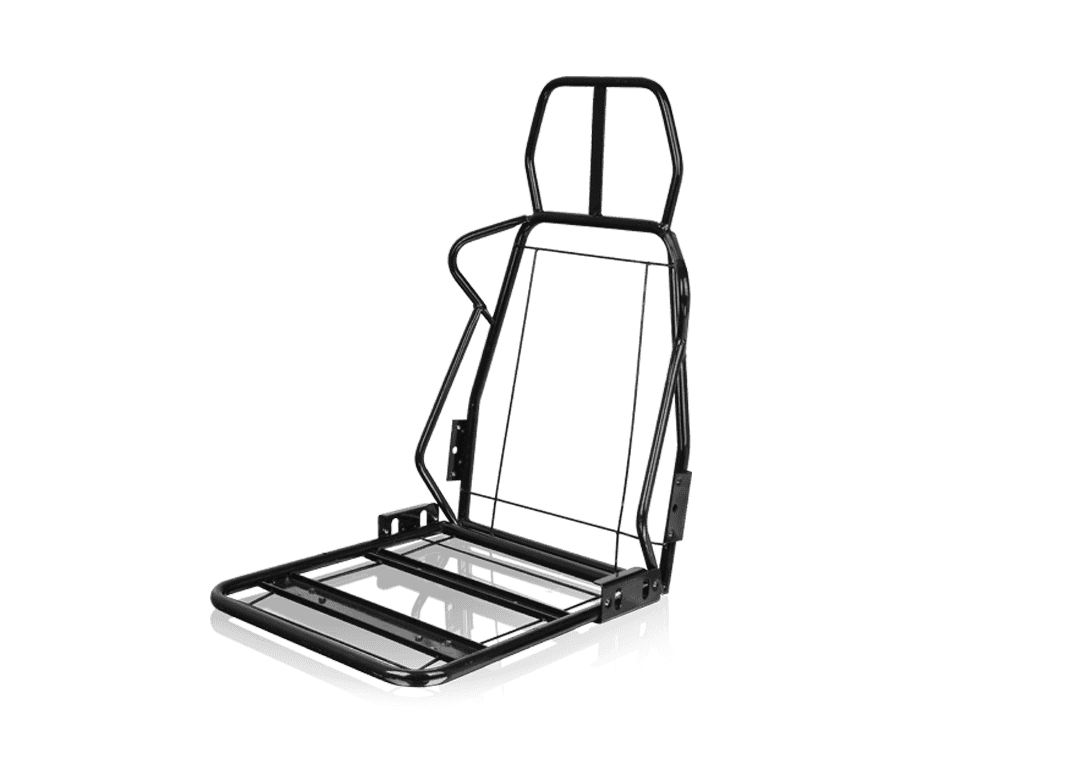 DENSE FOAM PADDING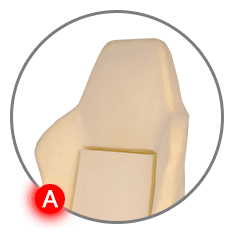 55kg dense foam padding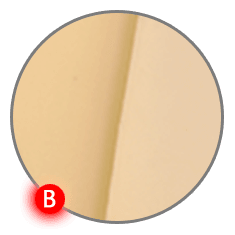 DURABLE CONSTRUCTION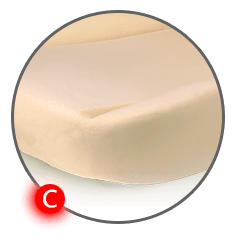 True ergonomic comfort and support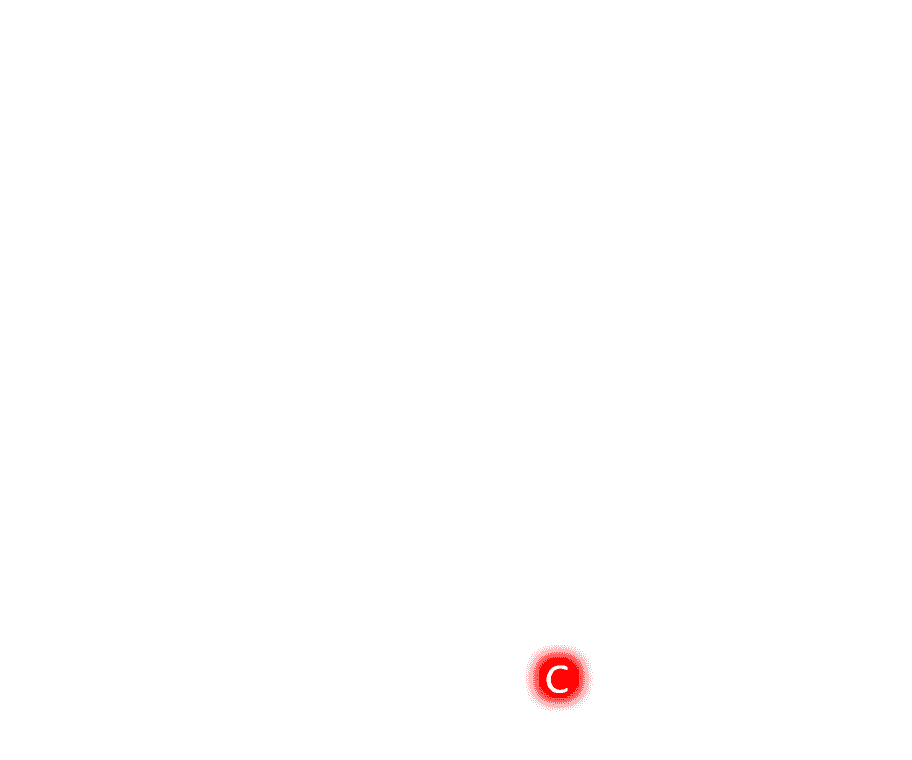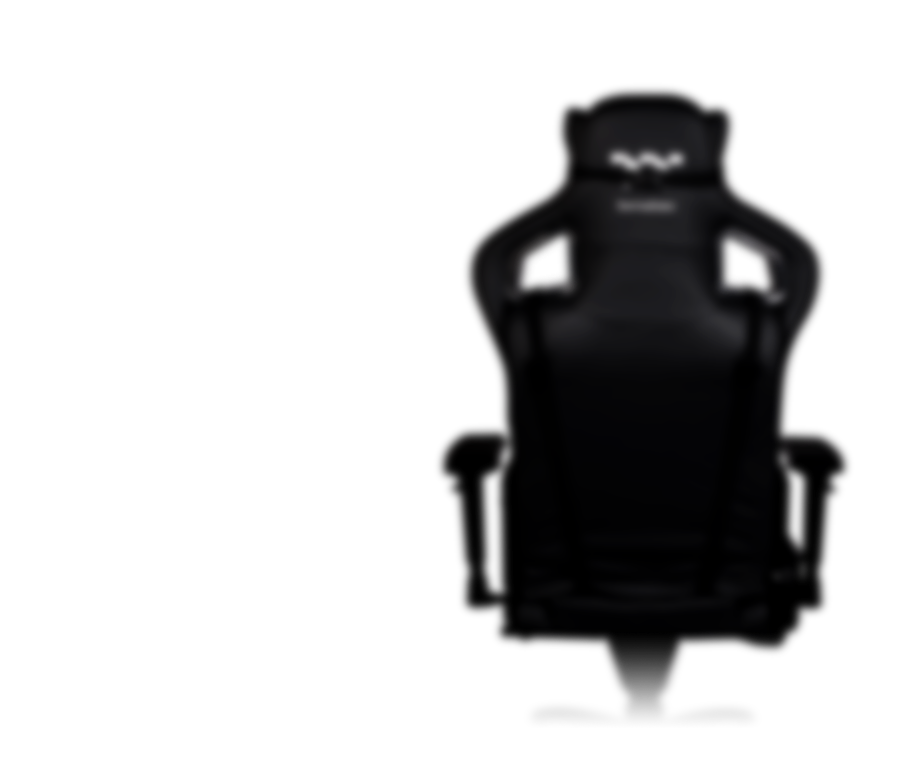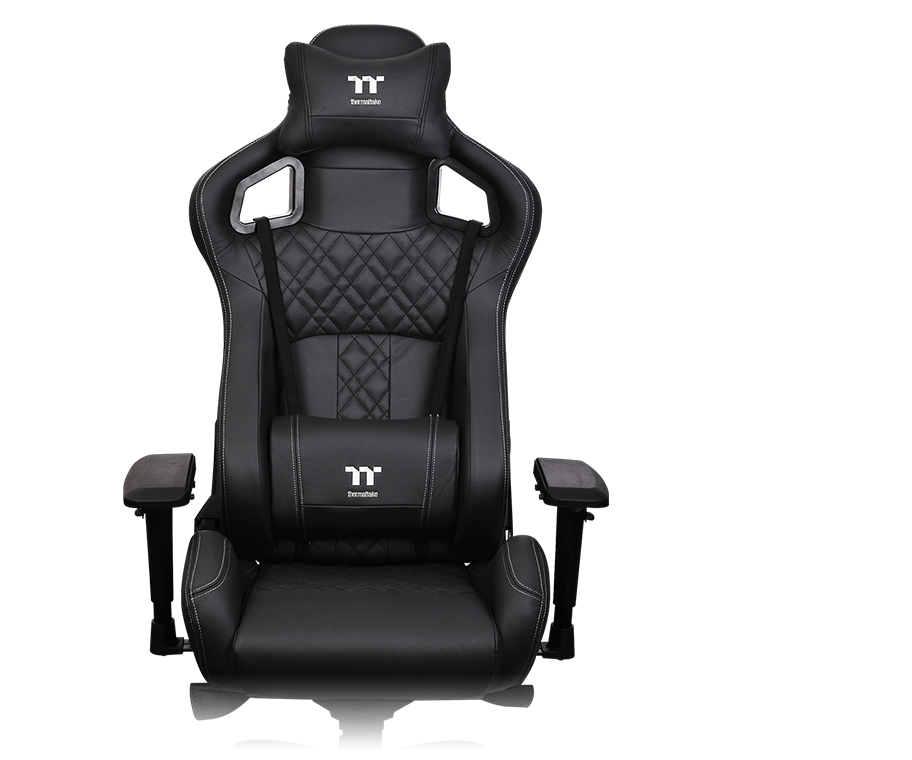 4D ADJUSTABLE ARMREST
Adjustable in height and width, and 4-directional armrest movement for optimal support of the forearm to relieve wrist pressure and muscle strain.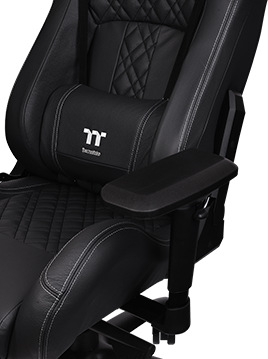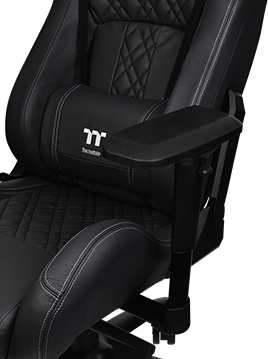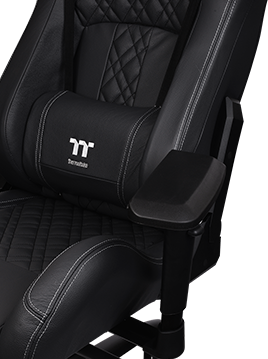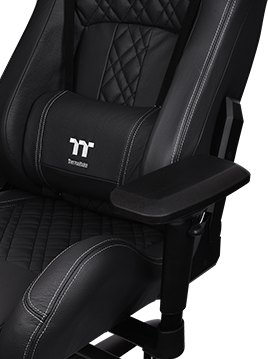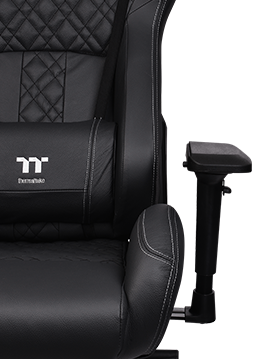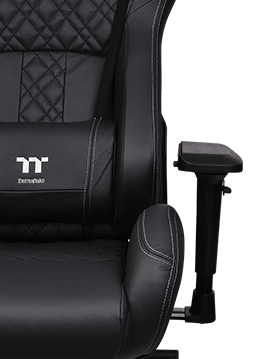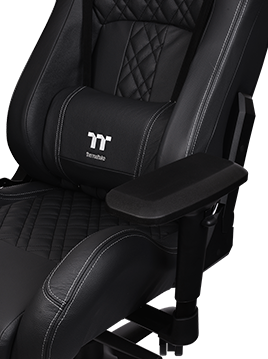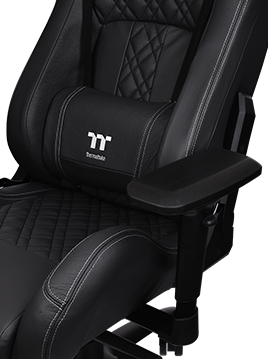 ADJUSTABLE BACKREST
Whether it is leaning forward during your intense gaming session or simply reclining backwards to relax, our chairs provides perfect angle support from 90° up to 160° to suit all your needs. In addition to this, unlocking the Z support multi-function tilt mechanism enables further angle adjustment of the chair (<180°) to positions suitable for that all-important nap in-between gaming sessions.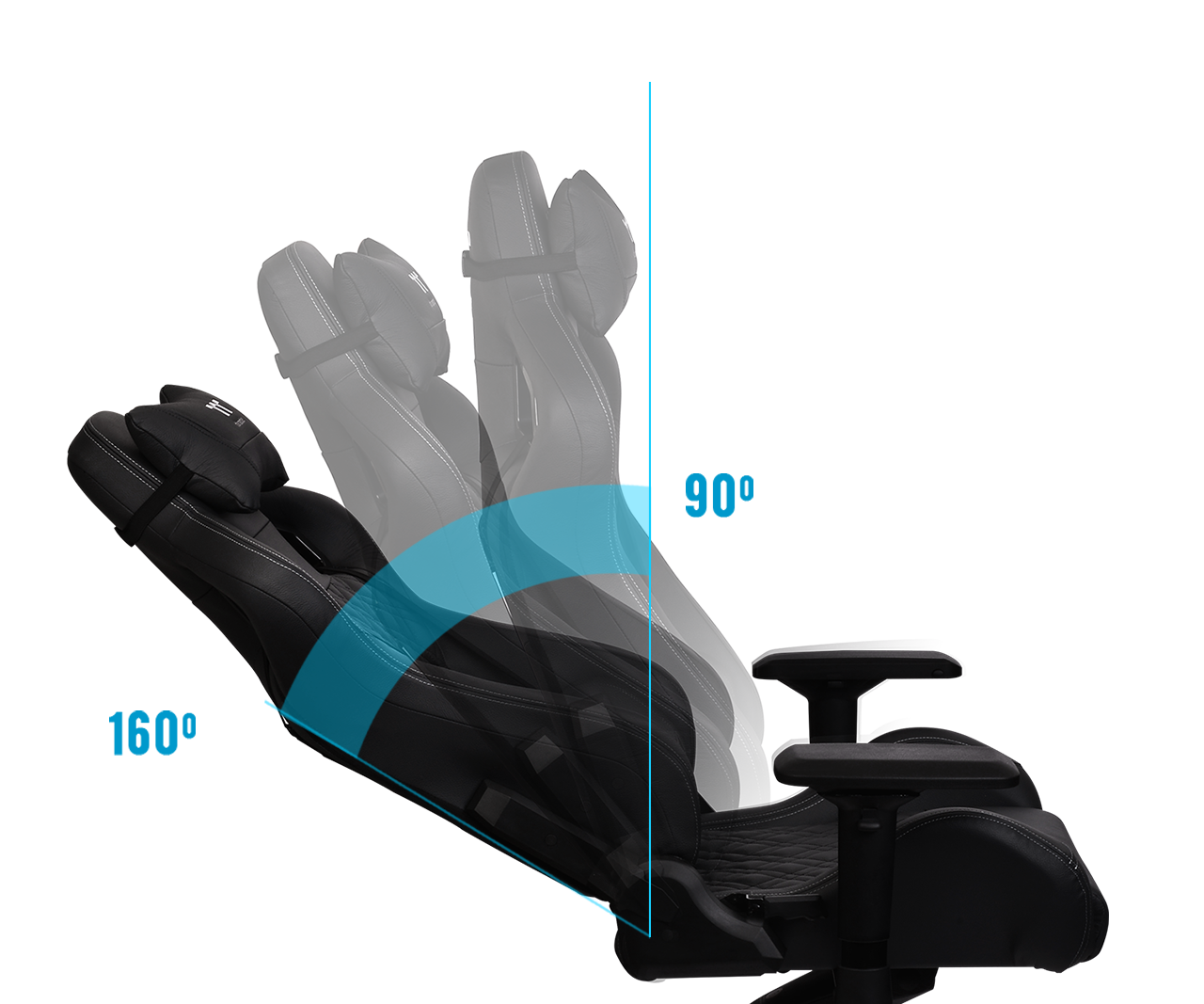 Z Support Multi-Function Tilt Mechanism
Provides adjustable base tilt from 3 degrees up to 14 degrees in any position to give some flexibility to adjust the angle of the chair further; also, Inbuilt locking-system help secure users' safety.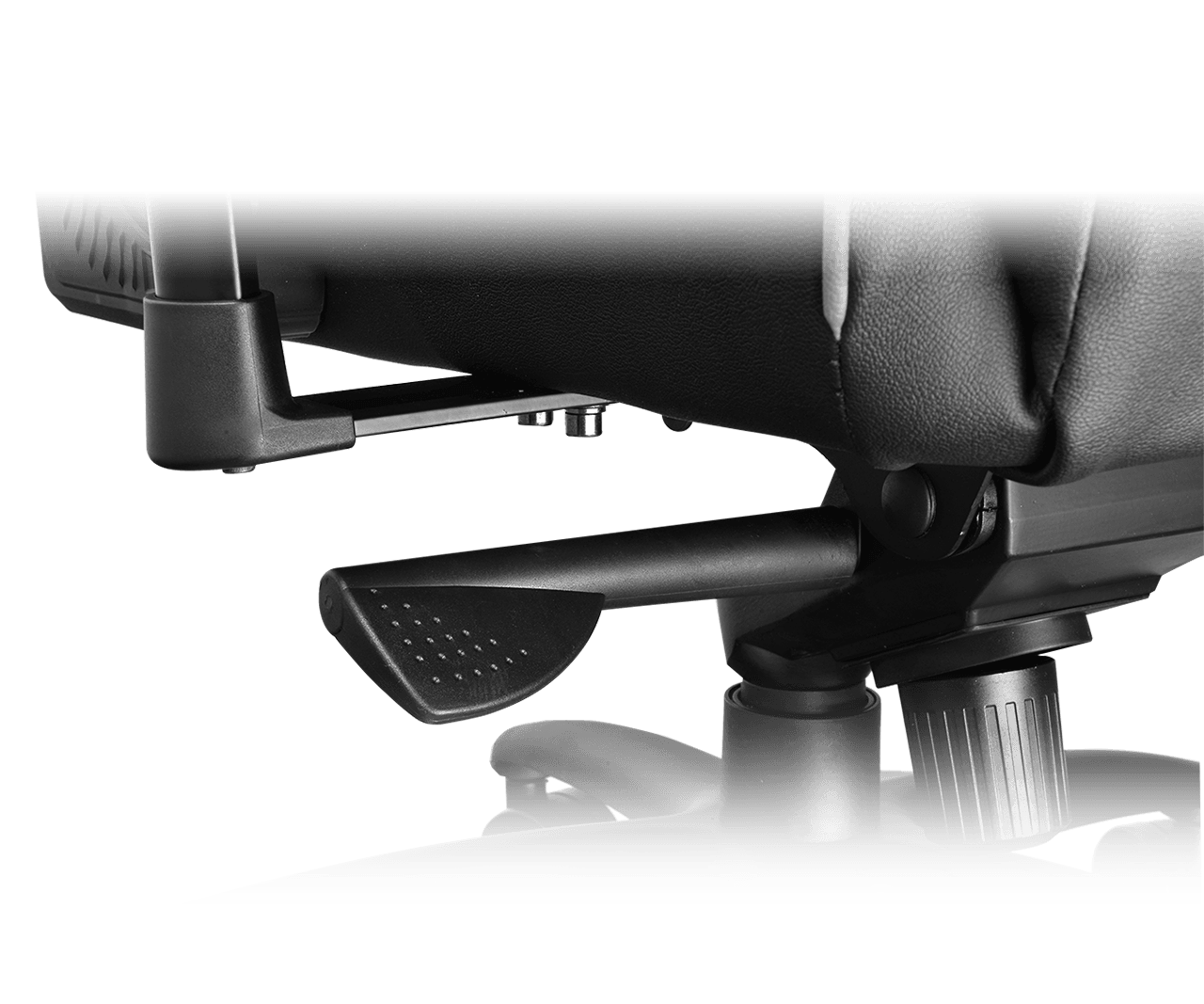 POWERFUL CLASS-4 GAS LIFT
Class-4 gas spring provides maximum safety for users to adjust chair heights.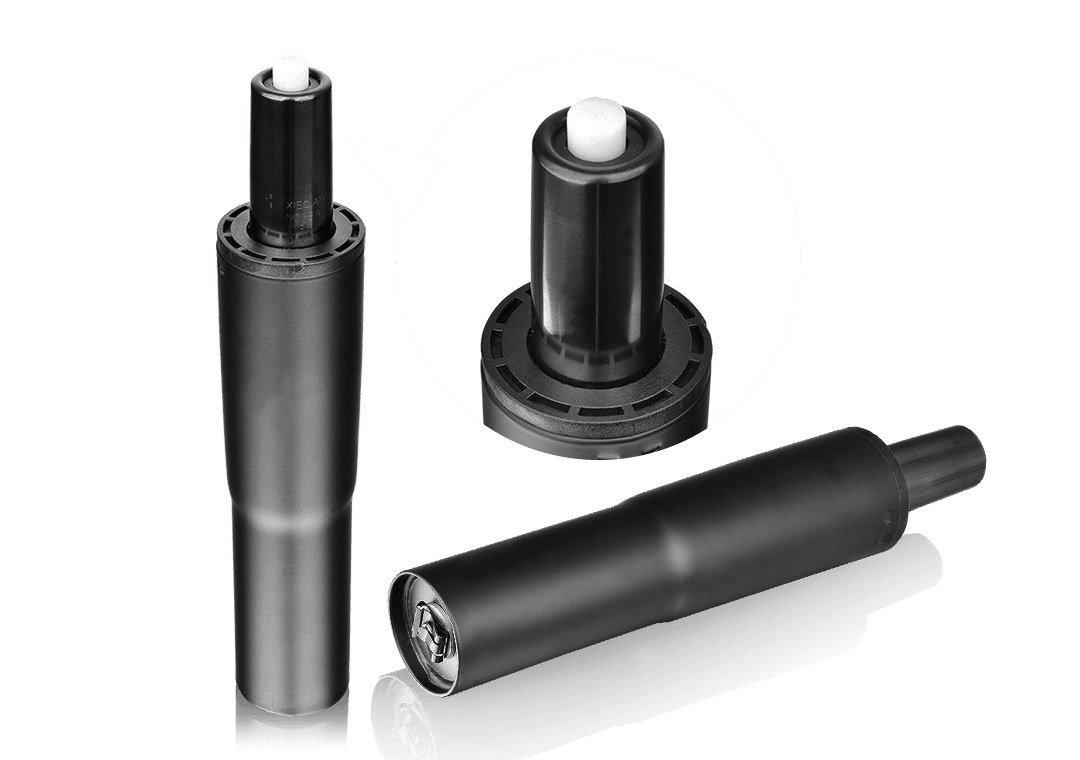 5-STAR ALUMINUM BASE
70cm (27.5") diameter alloy base enhances the chairs' stability. Supports up to 120kg (265lb)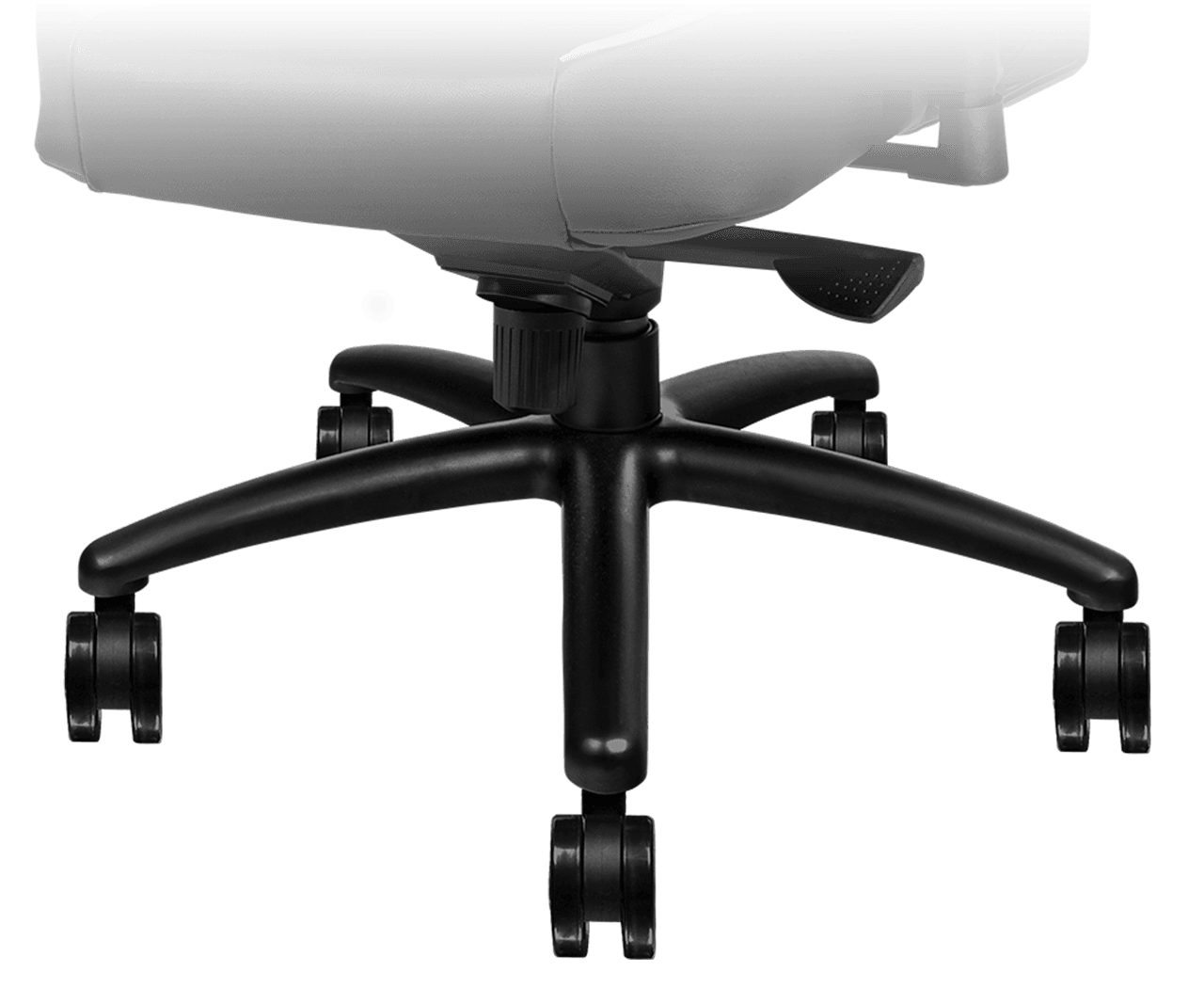 LARGE 3" CASTER WHEELS
The use of 3" large caster wheels offers steady base support. The broader wheelbase not only increases stability but also minimizes noise during movement.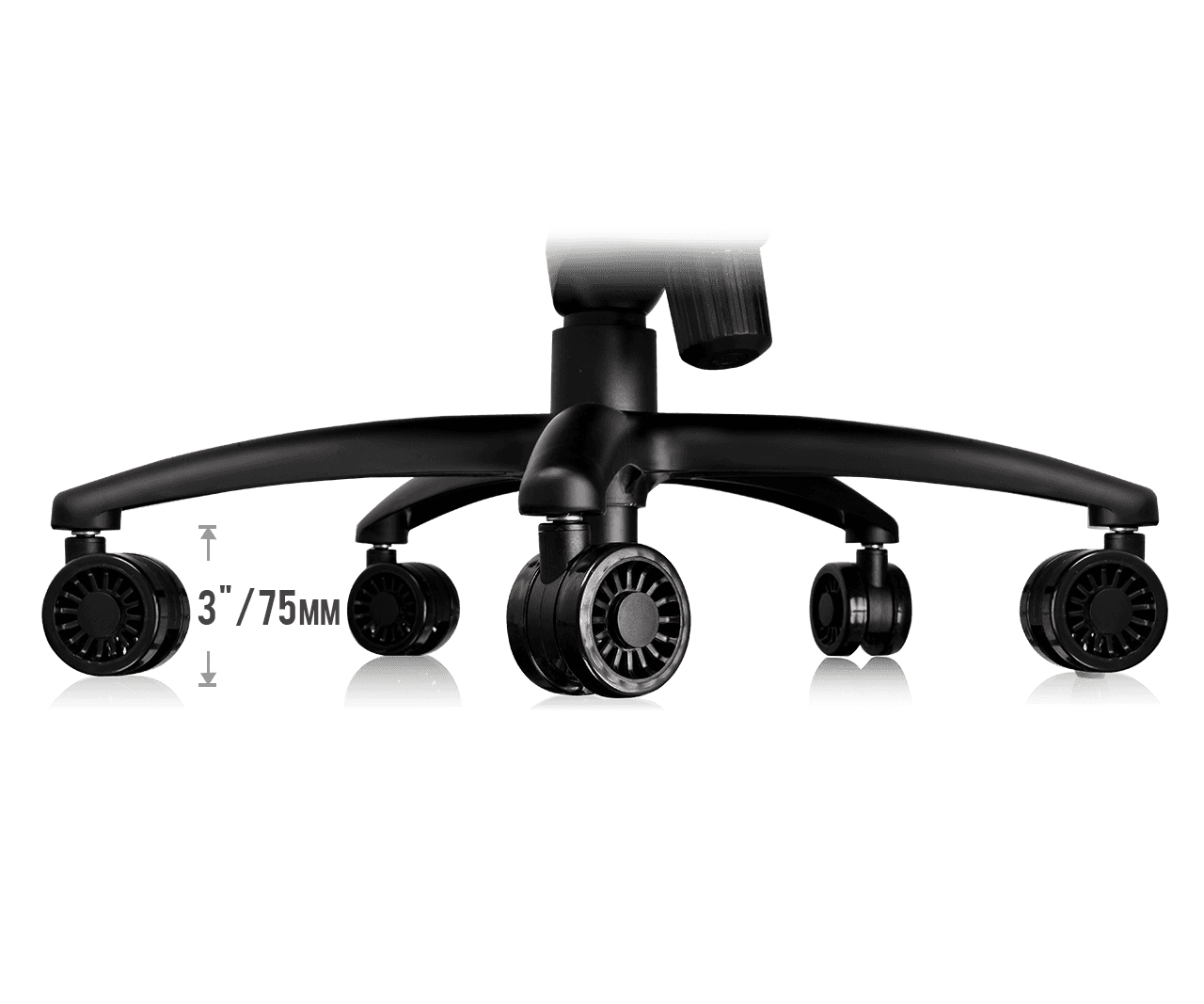 SELECTING THE RIGHT CHAIR SIZE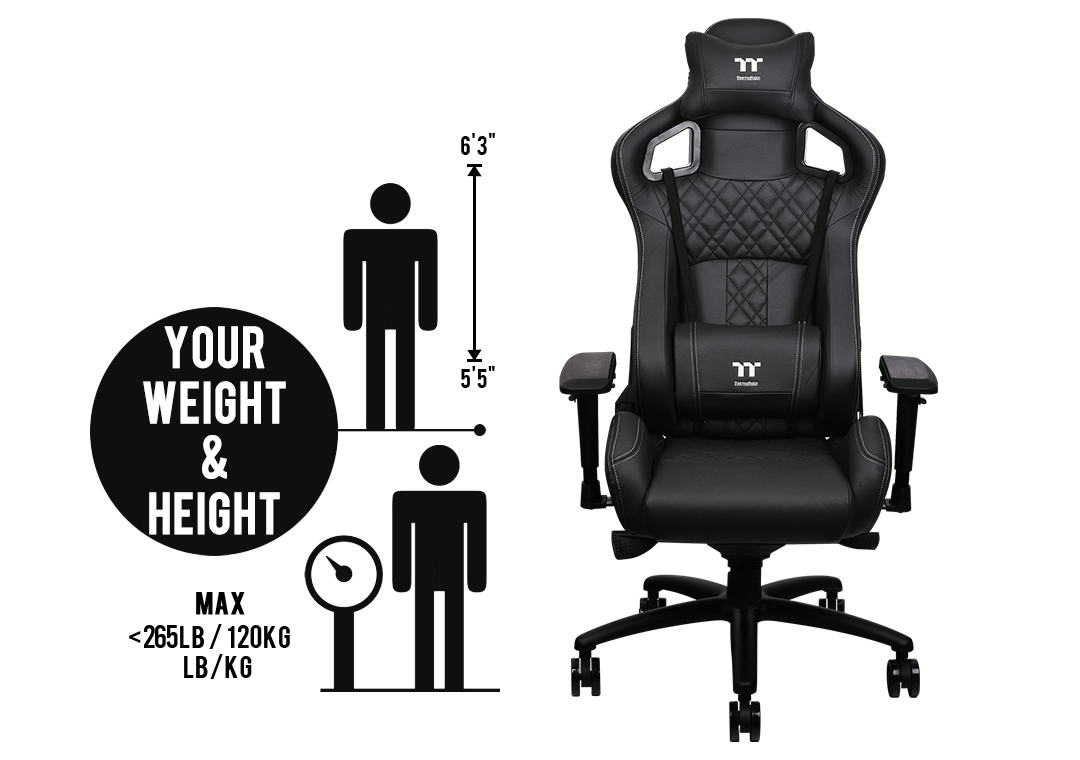 PRODUCT DIMENSIONS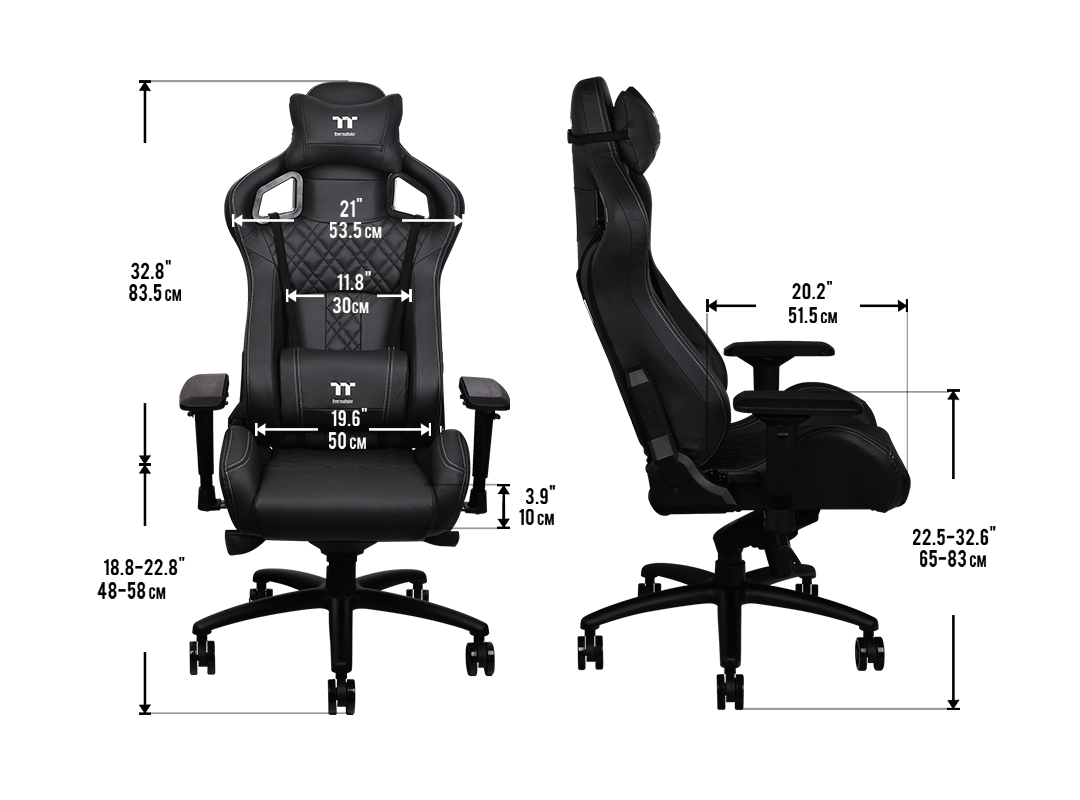 More Information
P/N
GGC-XFR-BBMFDL-TW

STYLE NAME
X Fit Real Leather Series

CHAIR TYPE
Gaming Chair

FOAM TYPE
High Density Mould Shaping Foam

FRAME COLOR
Black

FRAME CONSTRUCTION
Metal

CHAIR COVER COLOR
Black
CHAIR COVER MATERIAL
Real Leather

ADJUSTABLE ARMRESTS
4D Adjustable ArmrestsFront/ Back Sliding FunctionLeft / Right Lateral Sliding FunctionClockwise / Anti Clockwise Rotation Height Adjustment

ARMREST PAD SIZE
10.6"L x 3.9"W / 27cm x 10cm

MECHANISM TYPE
Z support Multi-functional

ADJUSTABLE TILT ANGLE
3°~14°

TILT LOCK
Yes

TILT ANGLE LOCK
Yes

GAS LIFT CLASS
4
CHAIR/SEAT BACK STYLE
High-back
ADJUSTABLE BACK ANGLE
90°~160°

ADJUSTABLE LUMBAR CUSHION
Yes
ADJUSTABLE HEADREST
Yes
BASE TYPE
5-star Aluminum Base

CASTER SIZE & MATERIAL
3" Caster/PU

ASSEMBLY REQUIRED
Yes
SEAT SIZE
14.1"W(Front) x 12.2"W (Back) x 18.1"D
36cmW(Front) x 31cmW (Back) x 46cm D

HIGHEST SEAT HEIGHT
22.6" / 57.5cm

LOWEST SEAT HEIGHT
18.7" / 47.5cm

DEPTH SEATING AREA(TOTAL)
22" / 56cm

DEPTH SEATING AREA(POINT OF CONTACT)
18.1" / 46cm

MAXIMUM ARM HEIGHT
32.6" / 83cm

MINIMUM ARM HEIGHT
25.5" / 65cm

BACKREST HEIGHT
33.4" / 85cm

BACKREST SHOULDER WIDTH
20.8" / 53cm

BACKREST PELVIS WIDTH
10.8" / 27.5cm

WIDTH ARMREST
3.9" / 10cm

DEPTH ARMREST
10.6" / 27cm

PACKAGE SIZE
36.2"(L) x 27.9"W x 16.5"H
92cm(L) x 71cm (W)x 42cm(H)

NET WEIGHT (APPROXIMATE)
59.96 lb / 27.2kg

GROSS WEIGHT
71.42 lb / 32.4kg

WEIGHT CAPACITY
<265 lb / 120 kg

User Manual
File Name
Description
Size
Version
Release Date